‍Great music. Wonderful company. All's good.
The first Alex Blake Charlie Sessions was driven by our belief that women are making the best music today.


The one day of indie pop, rock, folk, shoegaze and techno music heartened, cheered and inspired you. Your enthusiasm for our female-led programme affirmed us. We heard you…so, we're back!
‍
We remember how you, the curious festival attendee, seek the uncommon in an auditory experience across the spectrum of music – and we're, once again, primed to satisfy that desire with The Alex Blake Charlie Sessions II.

Expect sets that are equally eloquent verbally and nonverbally, overlaying a seriousness of purpose in the music.
‍
With The Alex Blake Charlie Sessions II, we will also gather our friends from Singapore's arts and lifestyle scenes in an engaging series of artistic collaborations that we're beyond excited about.
‍
Come celebrate the style and spirit of vibrant, innovative female performers with The Alex Blake Charlie Sessions – reserve your space today!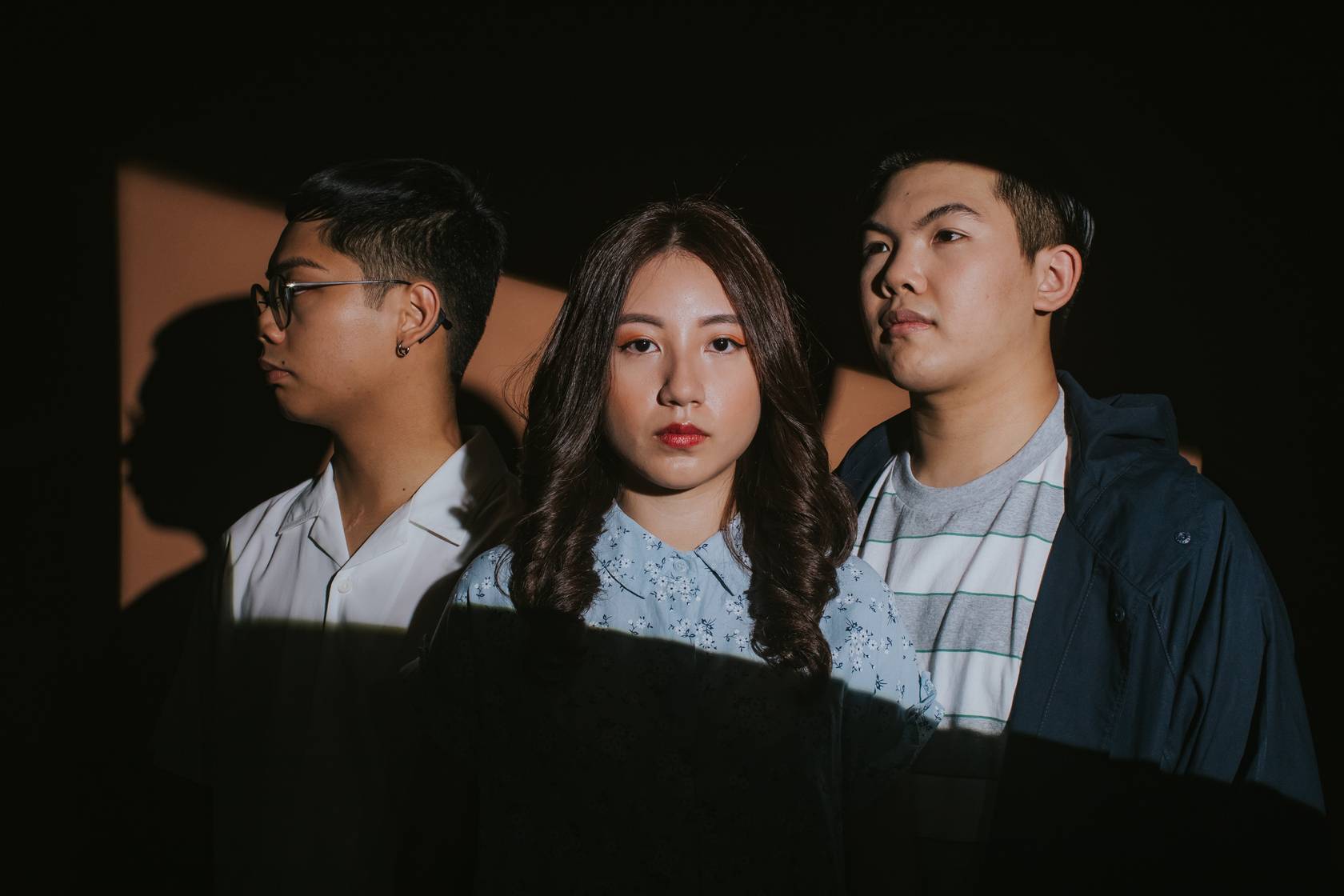 Coming Up Roses

This Singapore-bred alt-rock trio whip up a magical, innocent world tinged with adult revelations using evocative vocal melodies and expansive sonic textures that augment folk, grunge and shoegaze elements.

@cominguprosessg | Spotify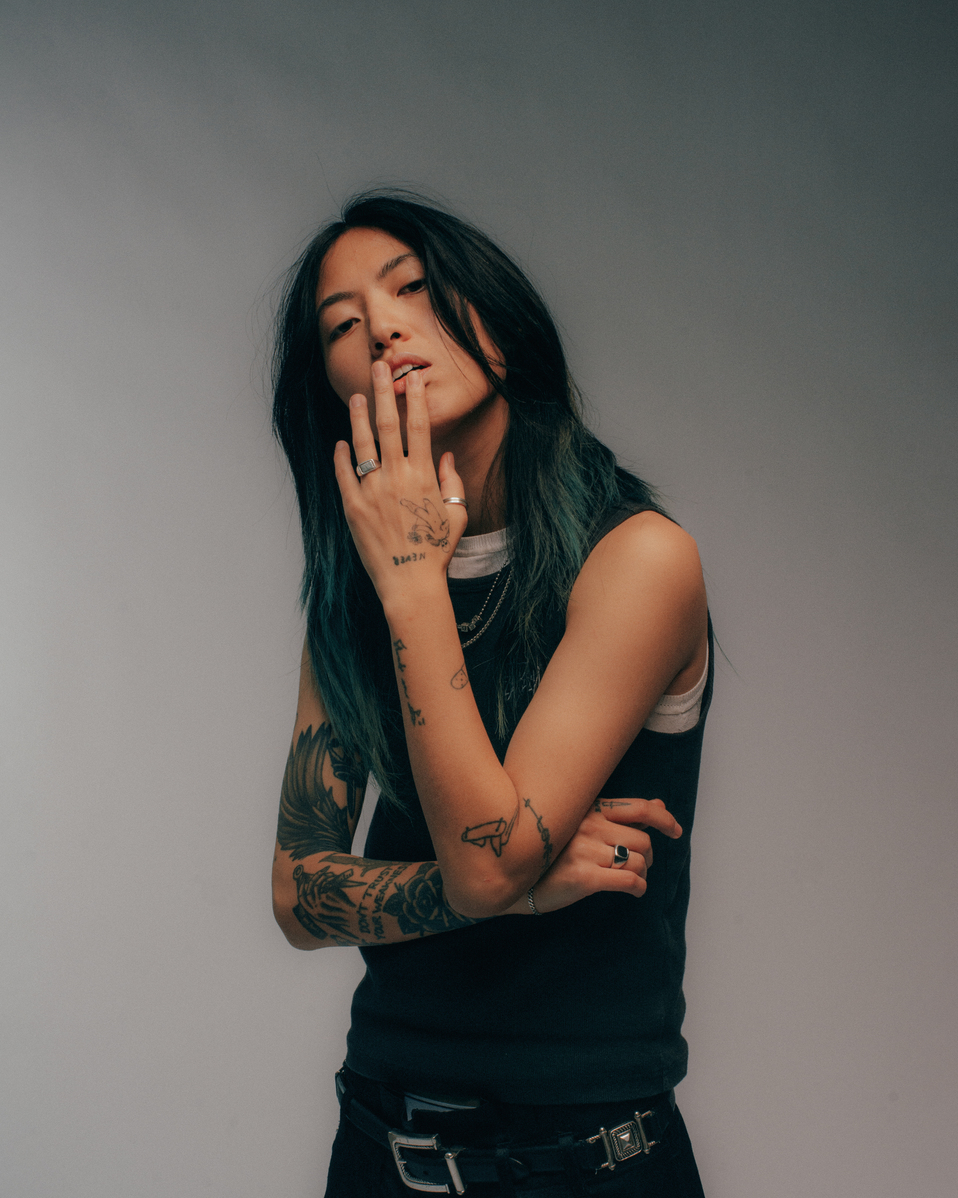 Deb Never

The Spokane, Washington native has amassed a cult following with her concoction of lo-fi guitars, 808 beats and melancholic lyrics steeped in a moody blend of grunge and hip-hop.

@debnever | Spotify | YouTube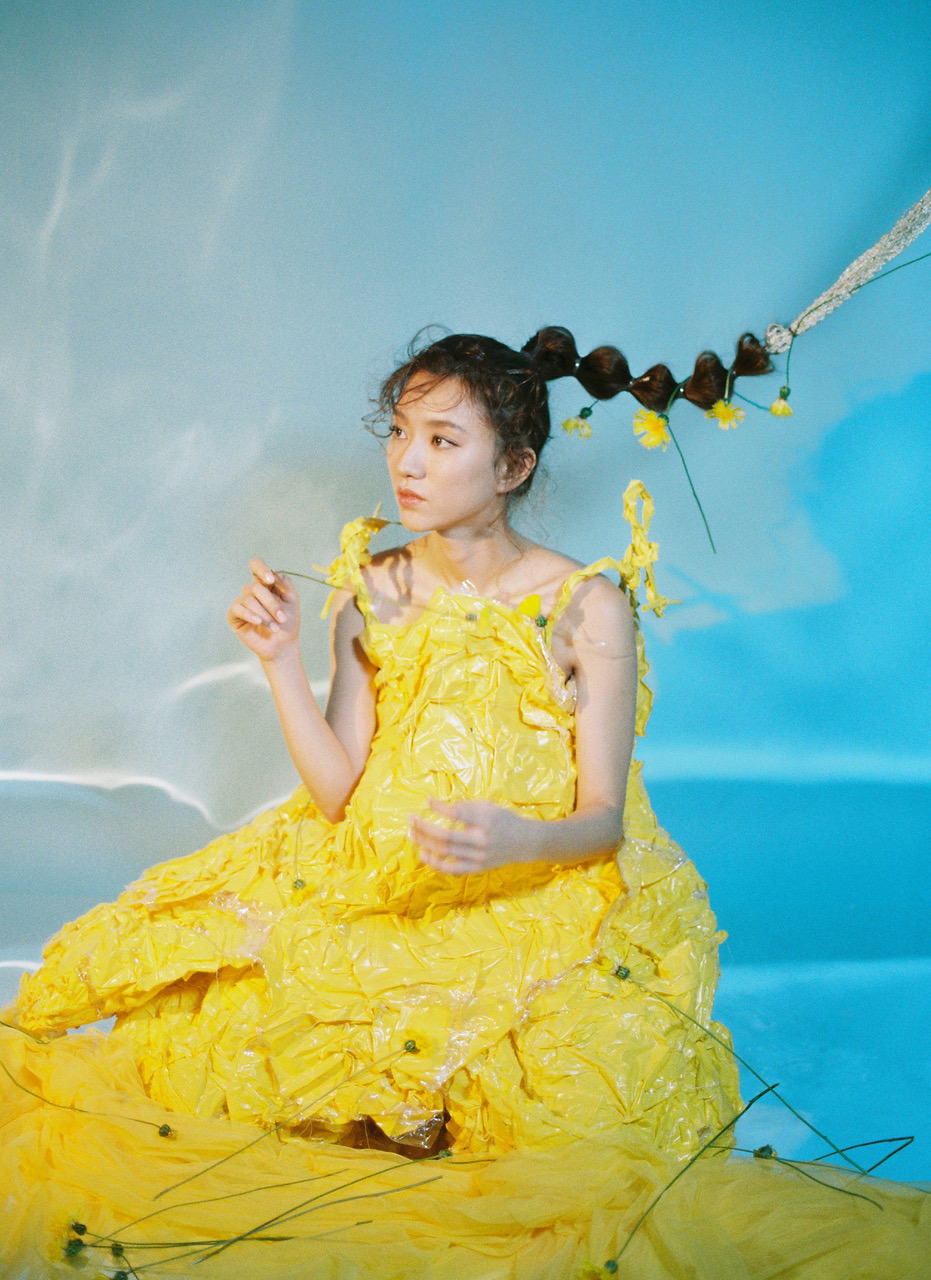 Didi Han
The house-music DJ to watch – Korean-born and Paris-based Didi has been turning heads with her delicately genre-defying sets and spreading house music vibes all over the globe.

@didi_han_ | Spotify | Soundcloud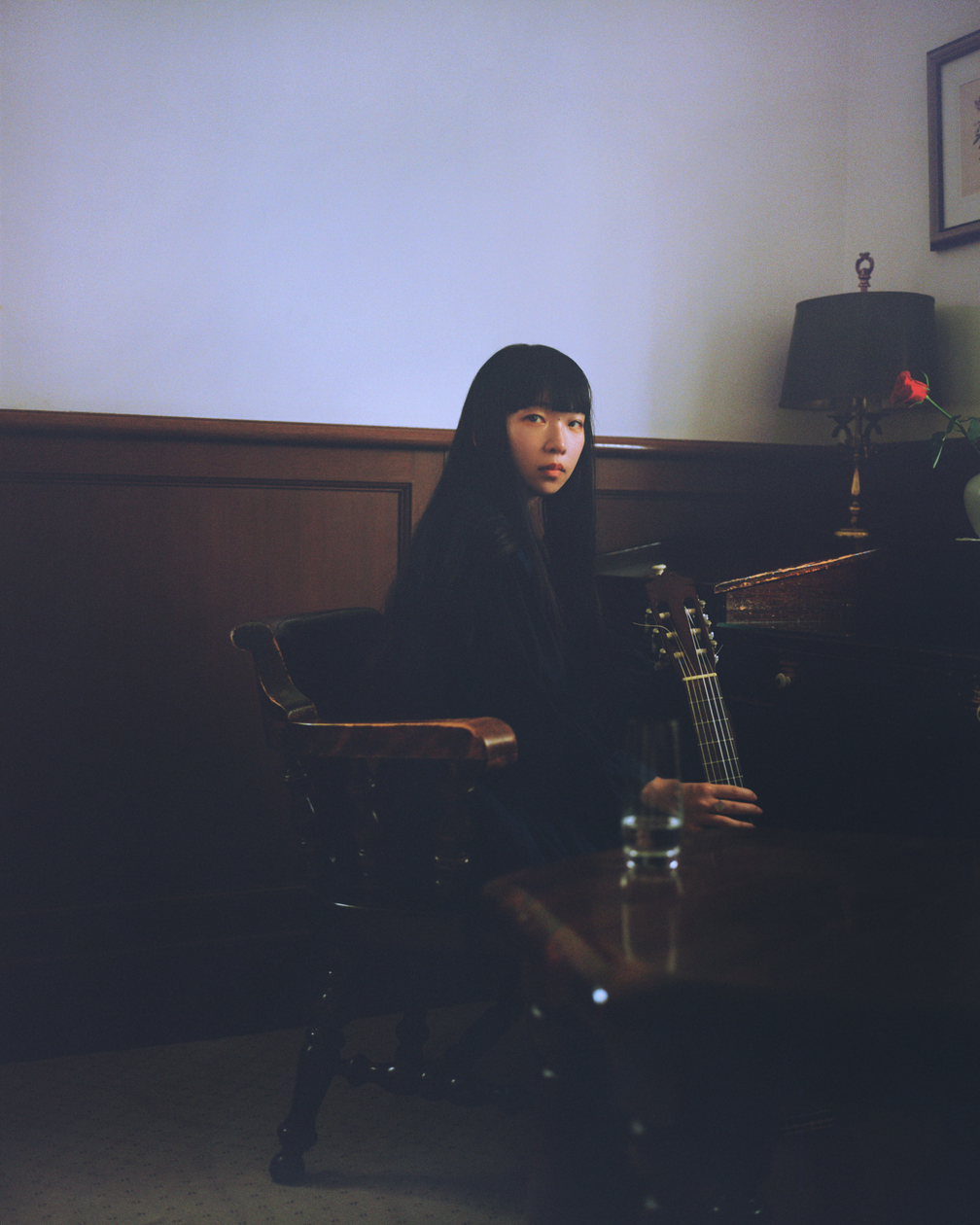 Ichiko Aoba

A Japanese singer-songwriter who has been namechecked by Pitchfork for her breathy vocals and placid guitar playing. Her voice-and-guitar arrangements aside, she will also be performing with a Singapore string ensemble.

@ichikoaoba | Spotify | YouTube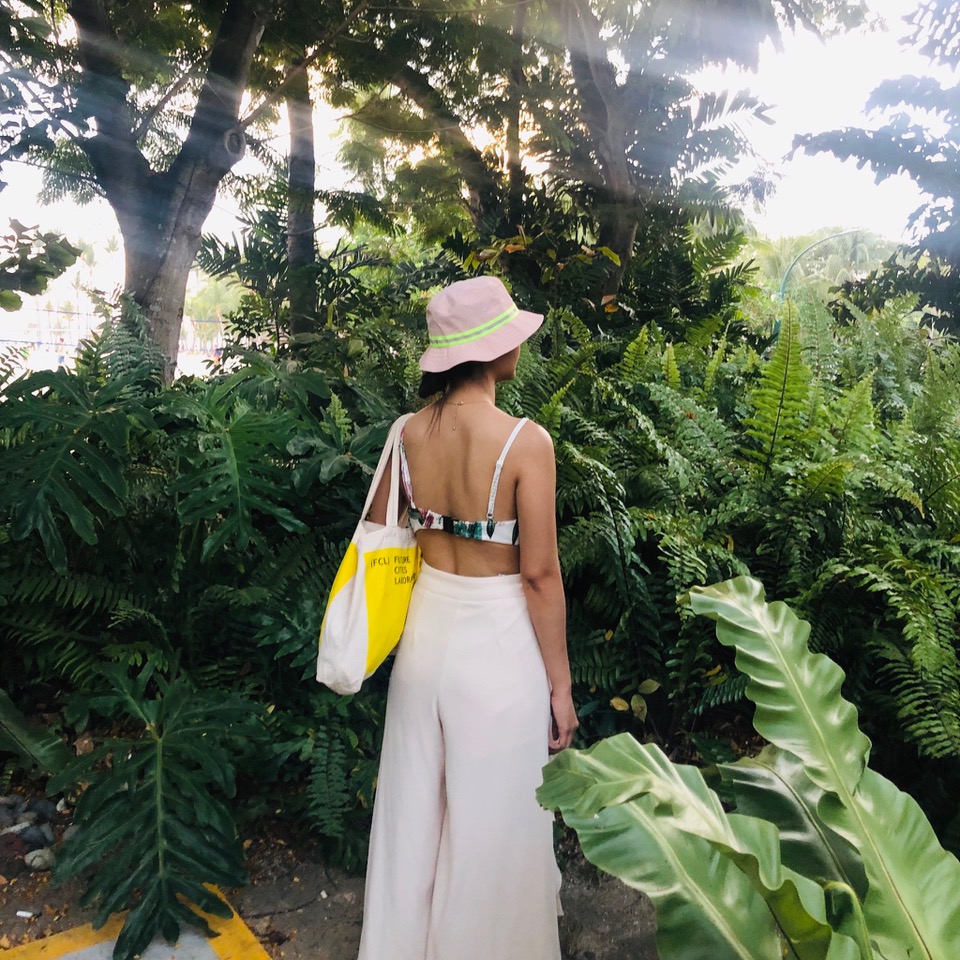 Kindergarchy

Mixes and sets often tinged with lush and atmospheric sounds, and a sense of play are the specialty of Singapore-based Indonesian selector Amanda Rizkita.

@kindergarchy | Soundcloud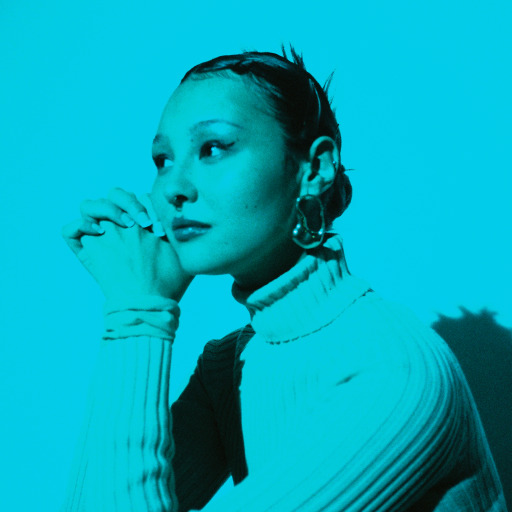 Luna Li

The hype is real: A blend of indie rock and psych; where experimental neoclassical morphs into pristine pop, this Korean-Canadian is the sound of an everyday symphony, crafted from the perspective of the female gaze.
‍
@lunalilunalilunali | Spotify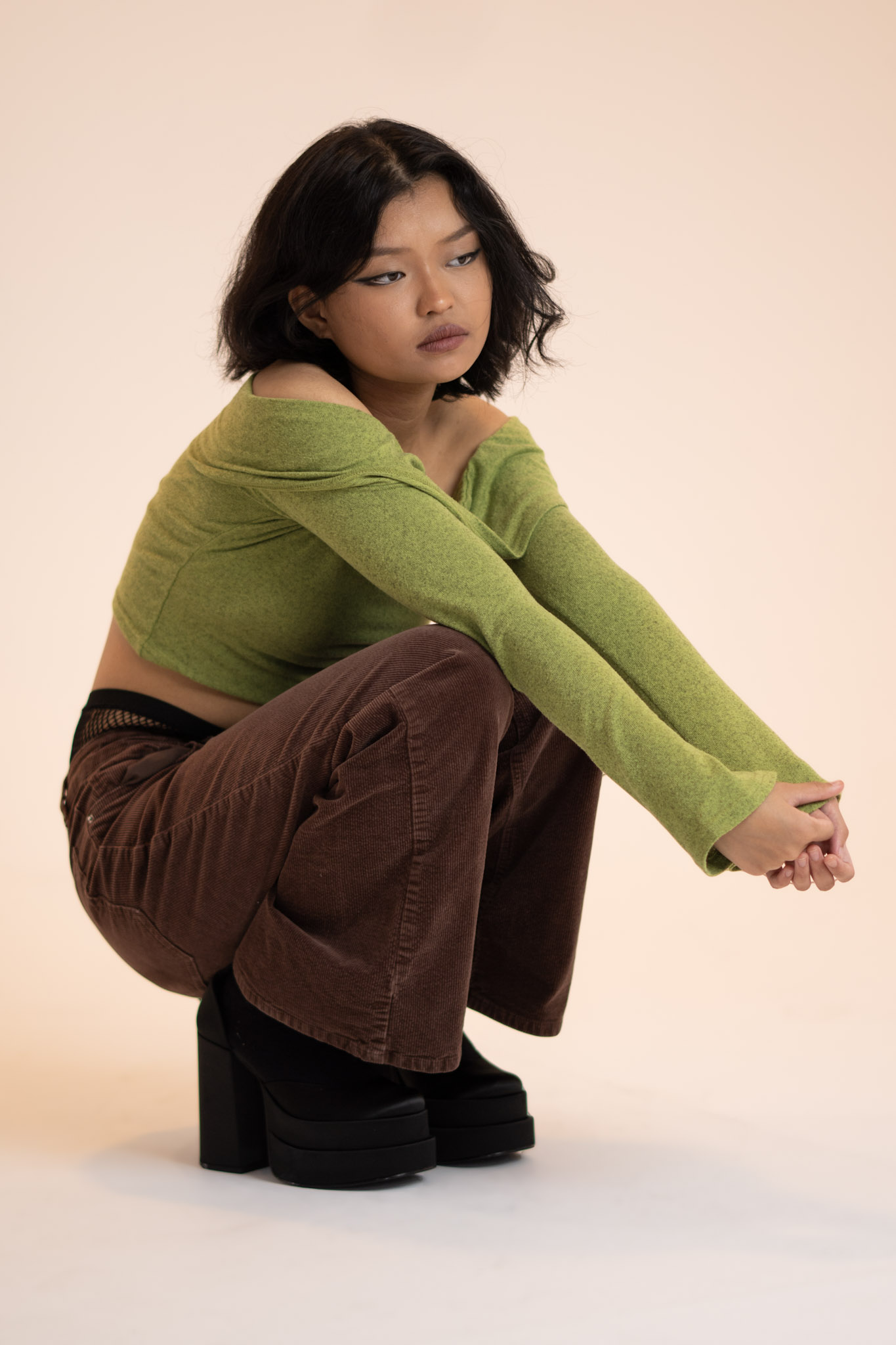 Lyn Lapid

This break-out star from Baltimore boasts serious chops: classically-trained in piano and violin, the Filipino-American blew big on TikTok and has since proven to be an unpredictable vocal dynamo and a fearless genre-breaker.
‍
@_lynlapid | Spotify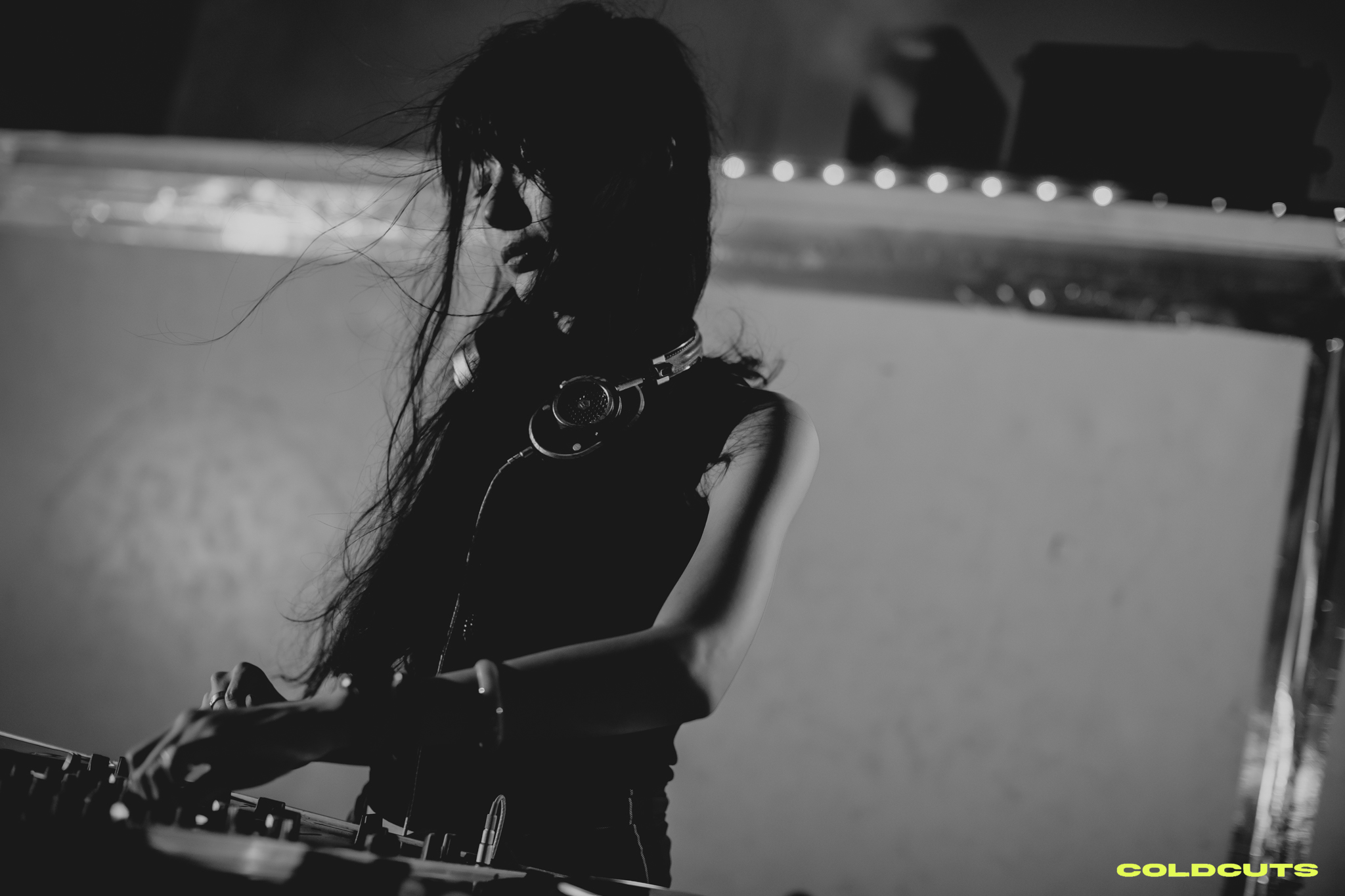 Nicolette

The DJ and designer behind fashion label The Salvages expresses her love for the underground, through her special brand of disco, house and funk.

@itsjustnicolette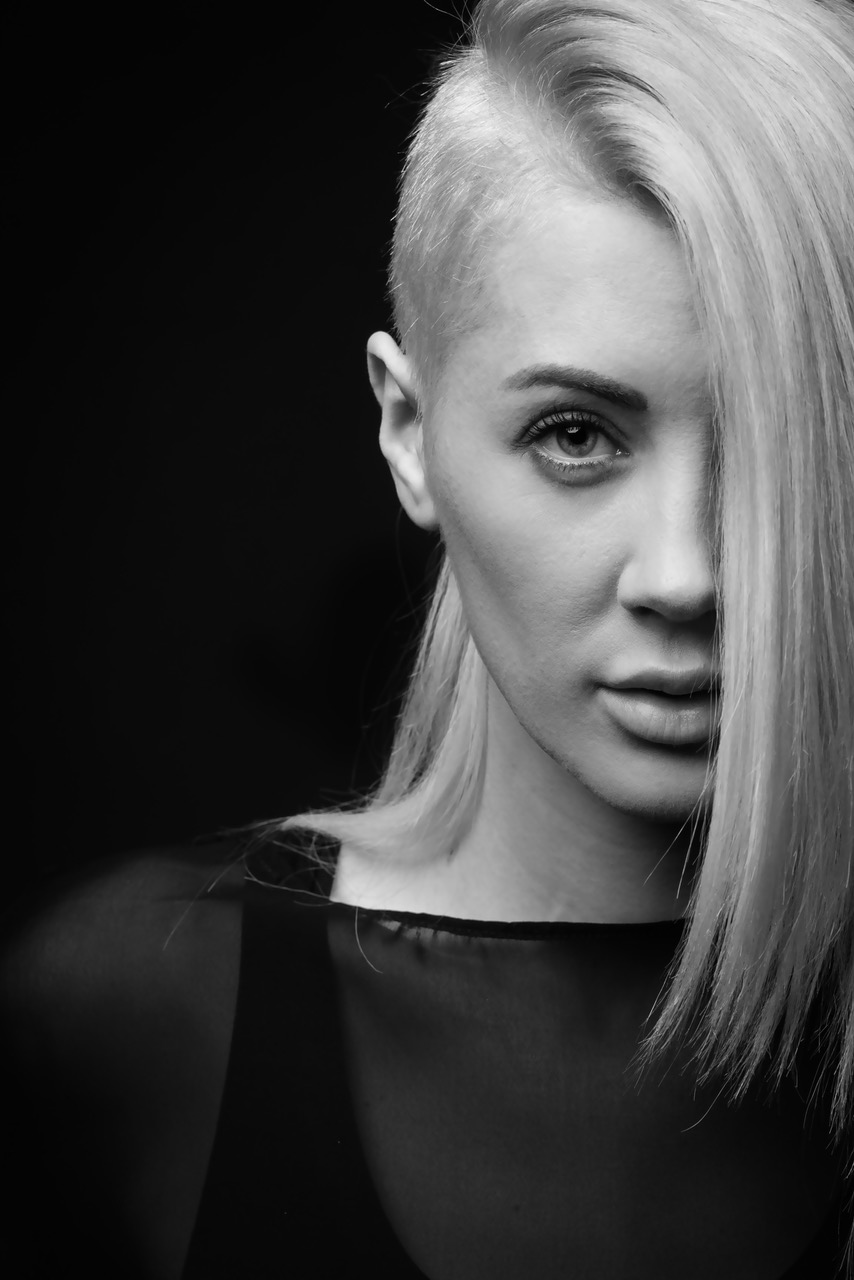 Nusha

A Romanian DJ and producer who has forged her own identity in the international techno scene with her bright, electrifying and danceable shows.

@nushamusic | Spotify | Soundcloud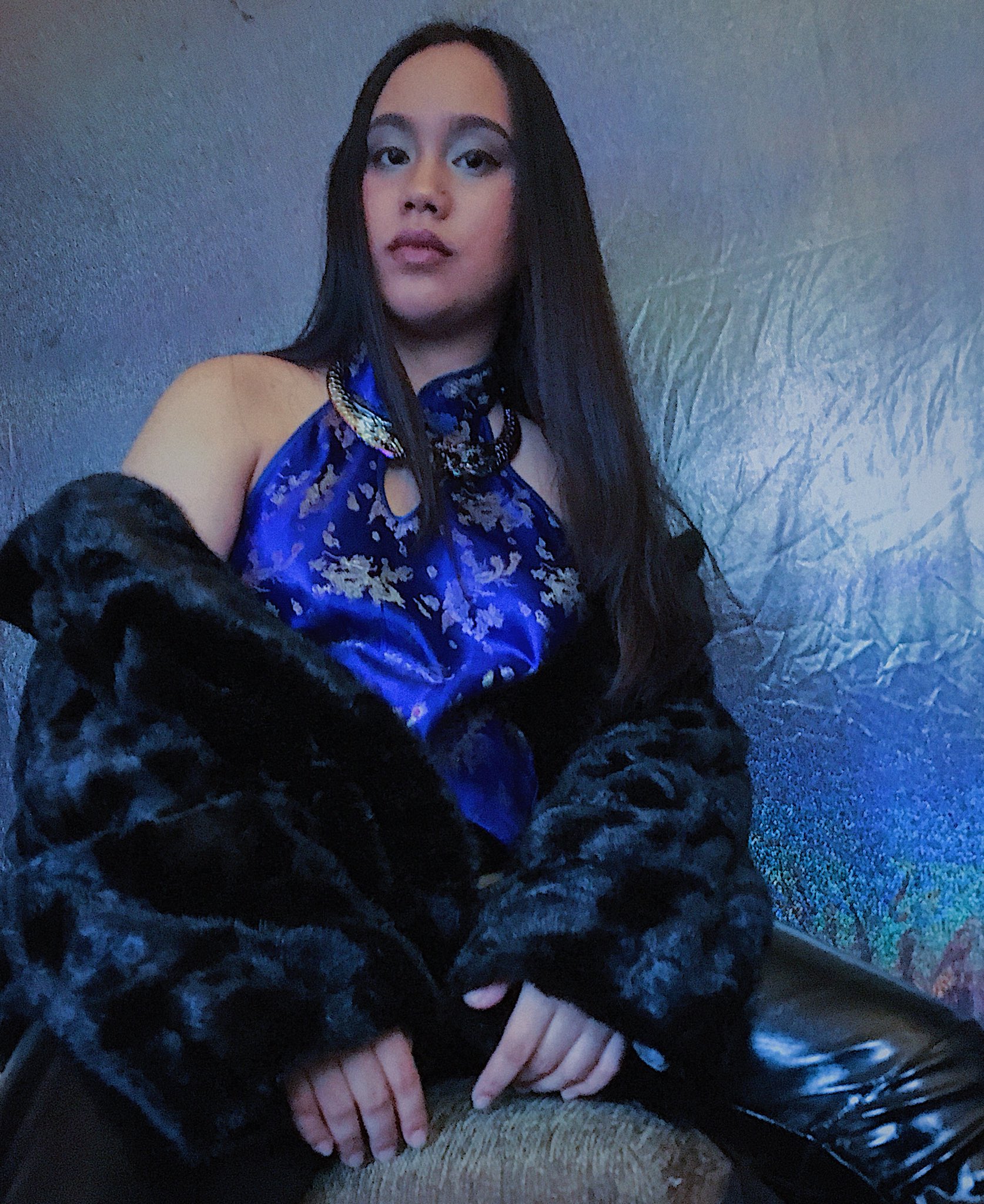 rEmPiT gOdDe$$

The Kuala Lumpur-Singapore based artist ventures into the farthest, darkest recesses of industrial club.

@rempitgoddess | Spotify | Soundcloud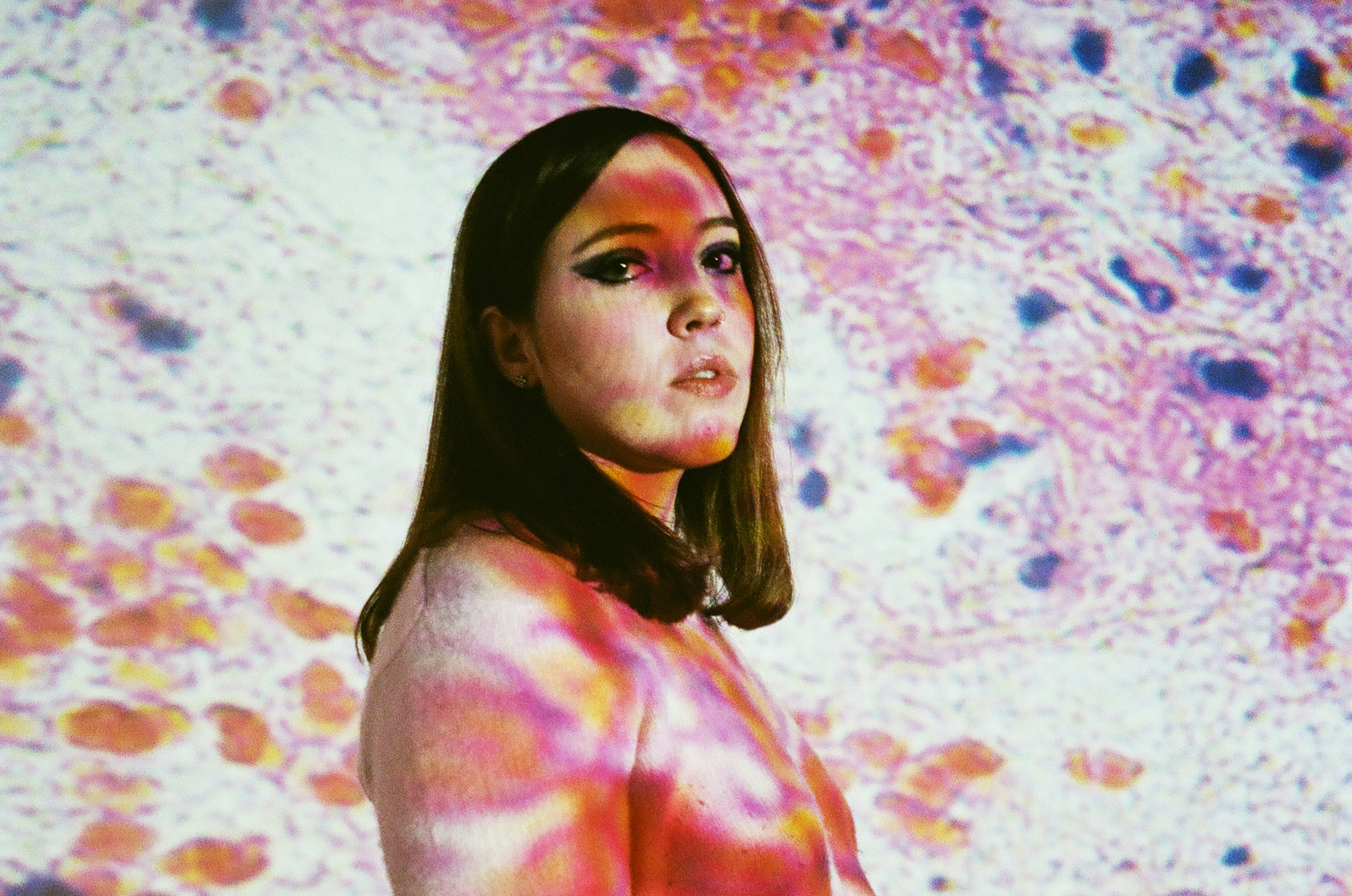 Soccer Mommy

American indie-rock darling on a sharp ascendence for her critically-acclaimed albums that have landed on best-of lists.

@soccermommyband | Spotify | YouTube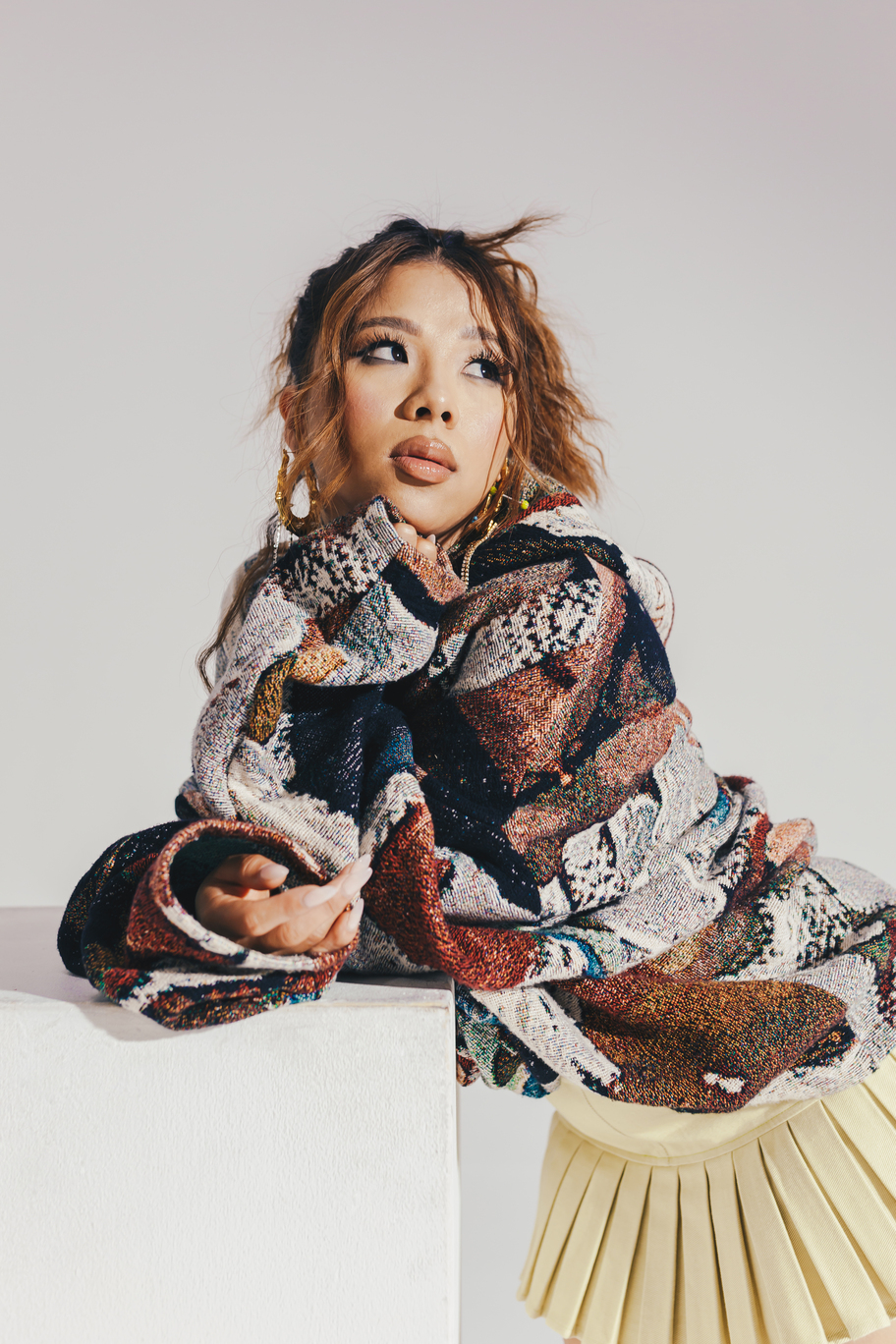 Thuy

Hailing from the Bay Area, California, this fast-rising Vietnamese-American soulstress is one to watch – she's setting herself apart in today's pop R&B scene with her luscious vocals, catchy melodies and dreamlike soundscapes.

@thuymusic | Spotify

‍A showcase of films made by women and about women, and loved by both viewers and critics. The Singapore premieres of two films, Joyride and Nothing Compares, are made possible by the Embassy of Ireland.

‍21 February (Tue), 7pm:
Westwood: Punk, Icon, Activist (NC16) (1h 24min)
Since igniting the punk movement with ex-partner and Sex Pistols' manager Malcolm McLaren, Vivienne Westwood had been redefining British fashion for over 40 years and was responsible for creating many of the most distinctive looks of recent time. Director Lorna Tucker blends archival footage and insightful interviews to give a portrait of Vivienne's fascinating network of collaborators, taking viewers on her journey – from a childhood in post-war Derbyshire to the runways of Paris and Milan.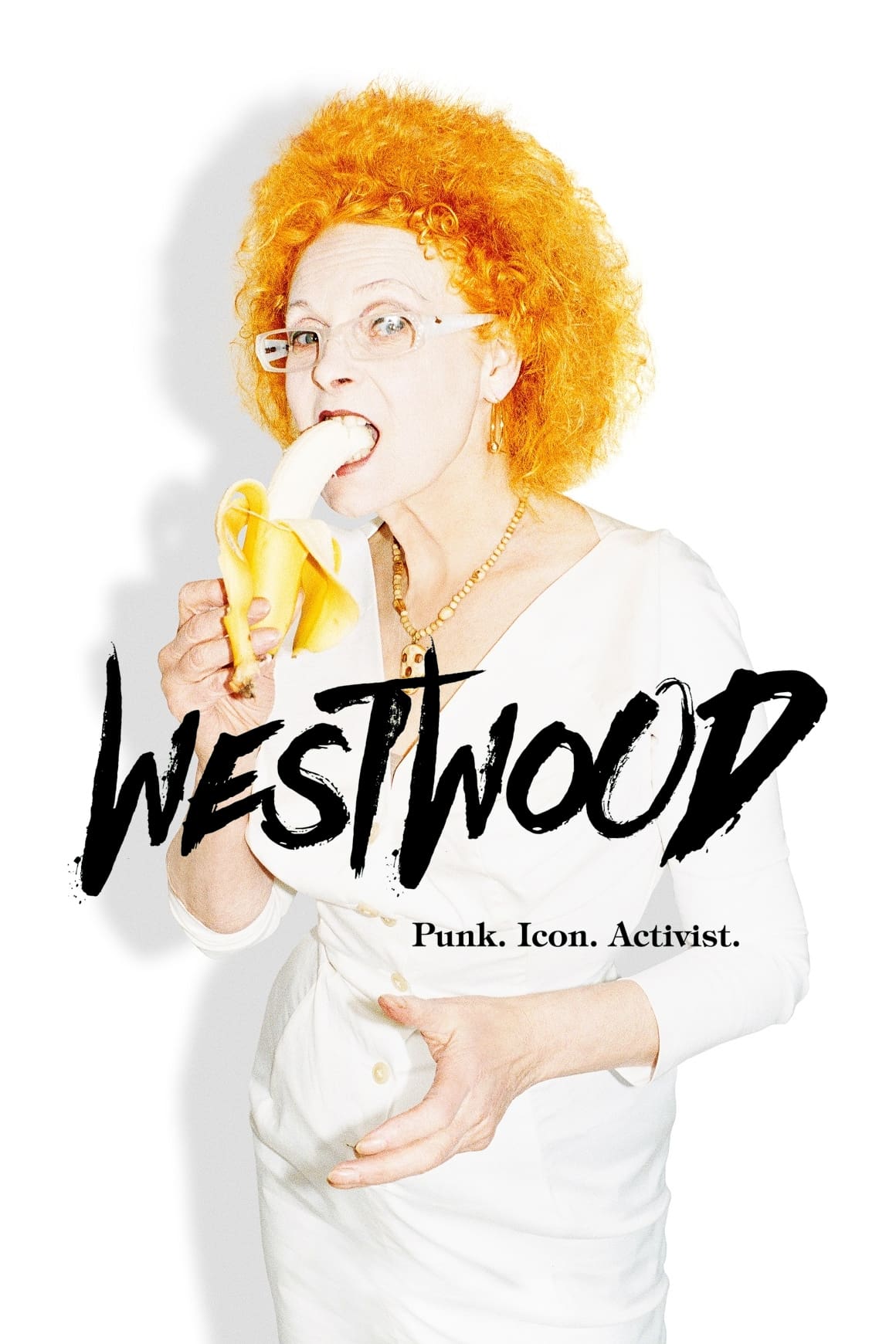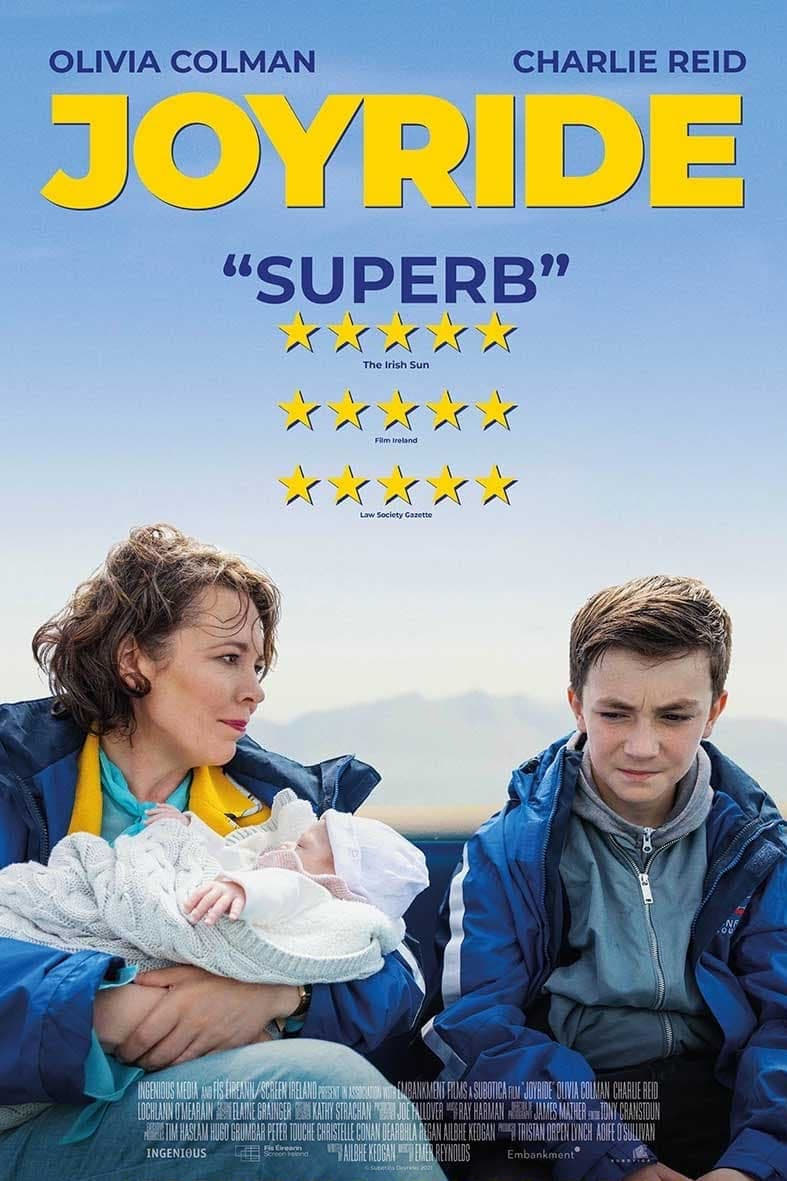 ‍‍22 February (Wed), 7pm:
Joyride (NC16) (1h 34 mins/Festival Premiere)
In this sweet and charming odd couple farce directed by Emer Reynolds, Oscar winner Olivia Colman plays the ironically named Joy, a frantic, beleaguered small-town lawyer travelling across County Kerry, Ireland, to give over her newborn daughter to her best friend, Mags, before jetting off to a Canary Islands vacay. Her plan is derailed when she is accidentally kidnapped by a 12-year-old Mully, who is on the run from his scheming father.

This premiere of Joyride is made possible thanks to the Embassy of Ireland Singapore

‍23 February (Thu), 7pm:
Nothing Compares (TBA) (1h 37mins/Festival Premiere)
This acclaimed and moving documentary by Kathryn Ferguson redeems the Irish iconoclast Sinéad O'Connor who was once ridiculed for championing causes that were ahead of our time. Tracing her career through her rise to fame and exile from the pop mainstream, it makes a compelling case for her genuine talent and vision in music and beyond. A must-watch.

This premiere of Nothing Compares is made possible thanks to the Embassy of Ireland Singapore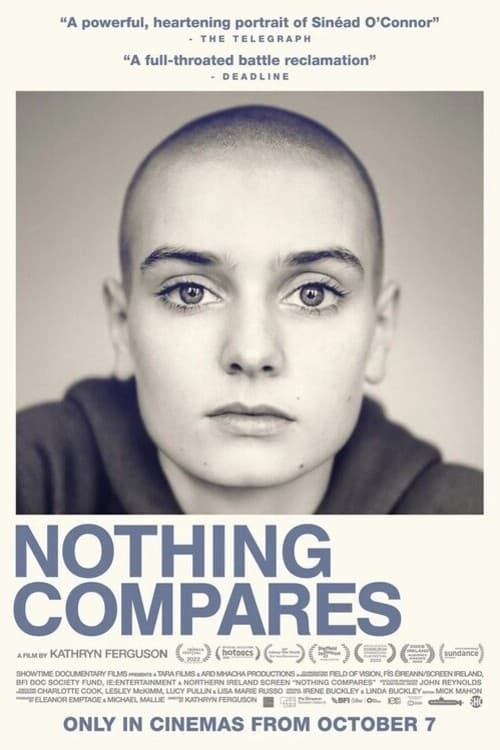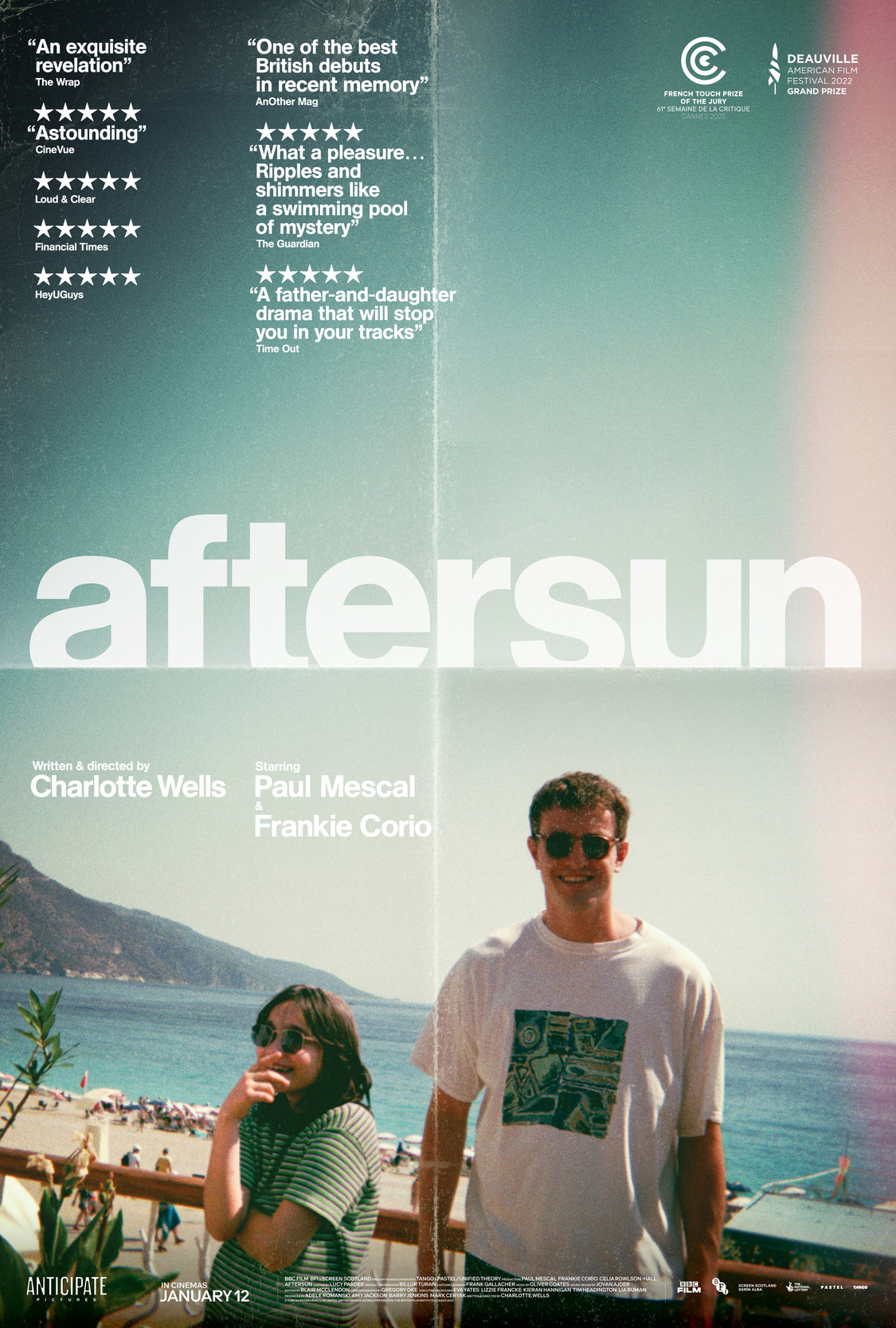 ‍24 February (Fri), 5.30pm:
Aftersun (M18) (1h 42min)
Yes, it's the indie film that pulls you in with its undertow when you least expect it. Nothing is as it seems in first-time director Charlotte Wells' elliptically-shot, semi-autobiographical film about a young, idealistic father Calum (in an Oscar-nominated turn by Paul Mescal) and his 11-year-old daughter Sophie (newcomer Frankie Corio) on vacation in Turkey. Already garlanded with accolades (including being crowned The Guardian's Best Film of the Year in 2022), it's a slow-burning beauty on the chasm between good intentions and tragedy, redemption and loss.

Sweet Somethings  x  Chio Books
‍A pop-up book cafe featuring titles and readings by female authors, a dessert bar serving up cocktails and elegantly fashioned sweets, and a supper club – all in one!

At Sweet Somethings, you can witness the genius of Ukrainian pastry chef Dinara Kasko whose creations look absolutely too good to be eaten.  She is a pioneering pastry chef using food as a platform for peace, and namechecked on the 50 Next List of game-changers who are shaping the future face of gastronomy.

Part artist, part chef, she is famous for her silicone moulds in the shapes of spheres, triangles, bananas, cherries, and hearts. With her 700k over Instagram followers and a huge network across social media channels, Dinara has influenced a young generation of bakers, from professional chefs inspired by her methods –  some of which have been used by our very own Chef Janice Wong –  to novice cooks who use her 3D silicone moulds at home.

You can also pop over at the nearby book corner which features a special selection of books about food, music, lifestyle pursuits and topical issues about women curated by Chio Books.
‍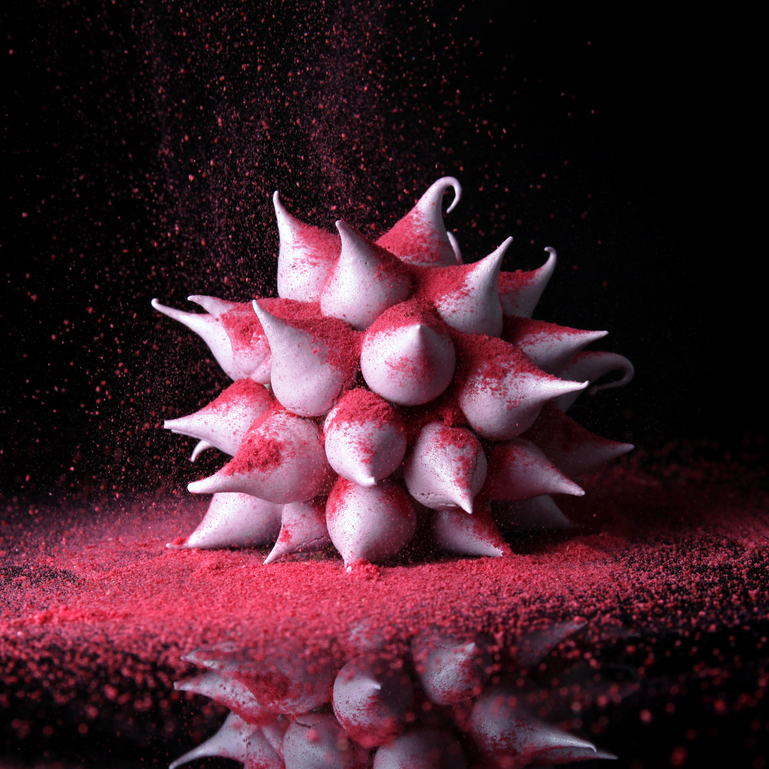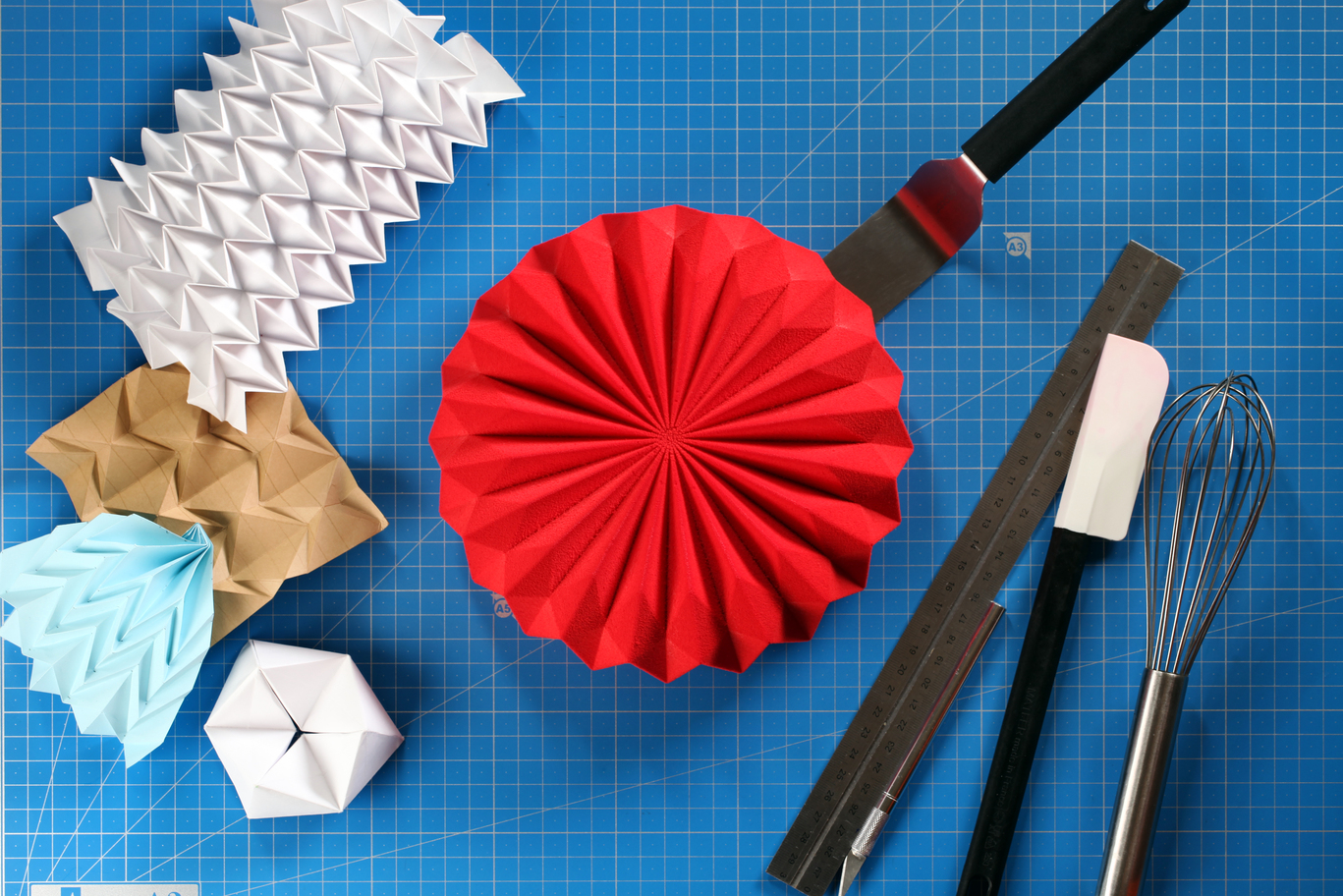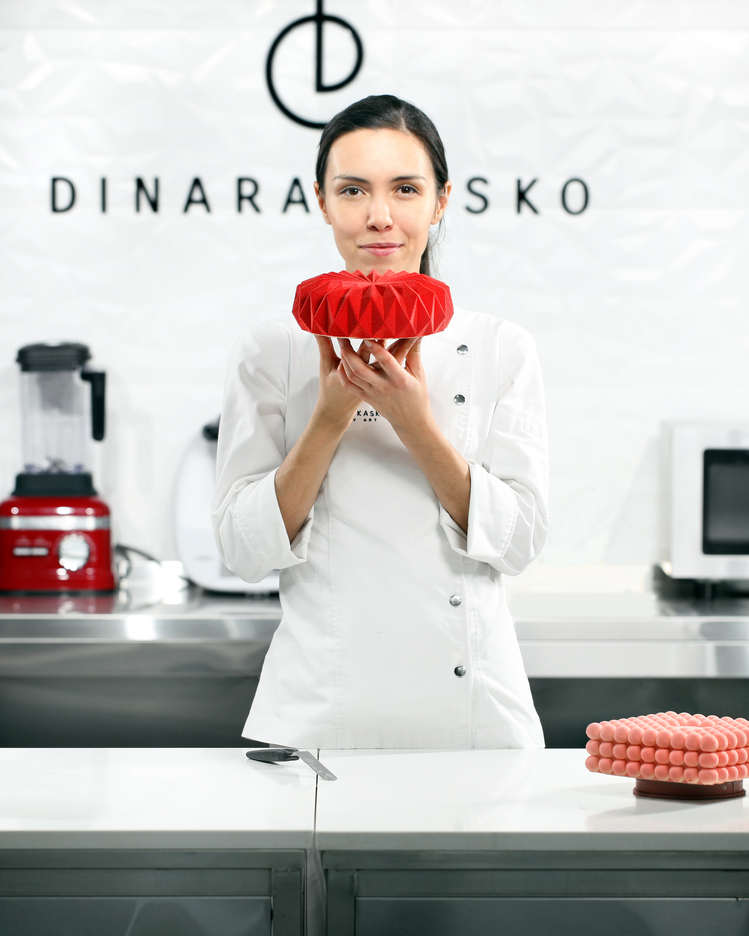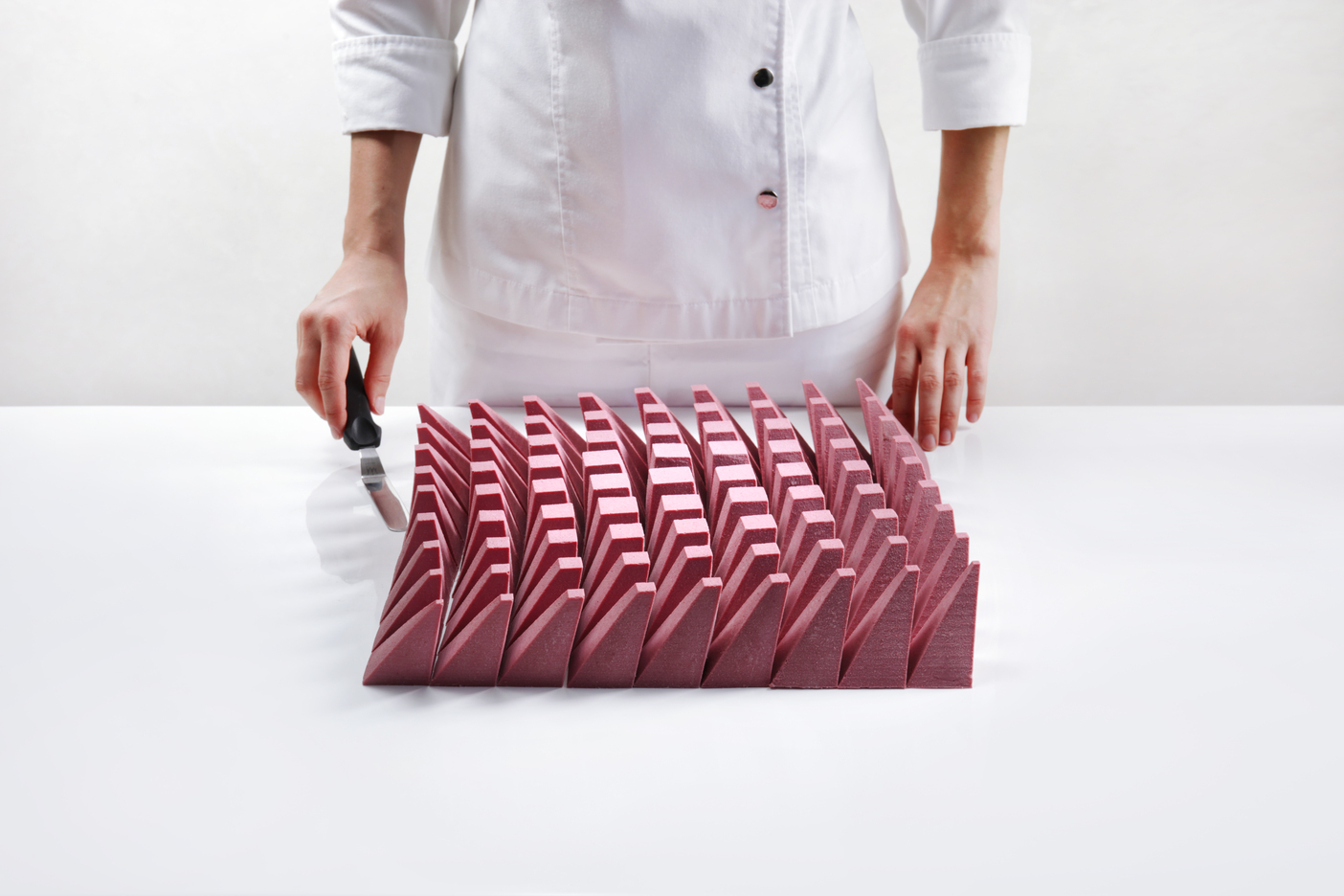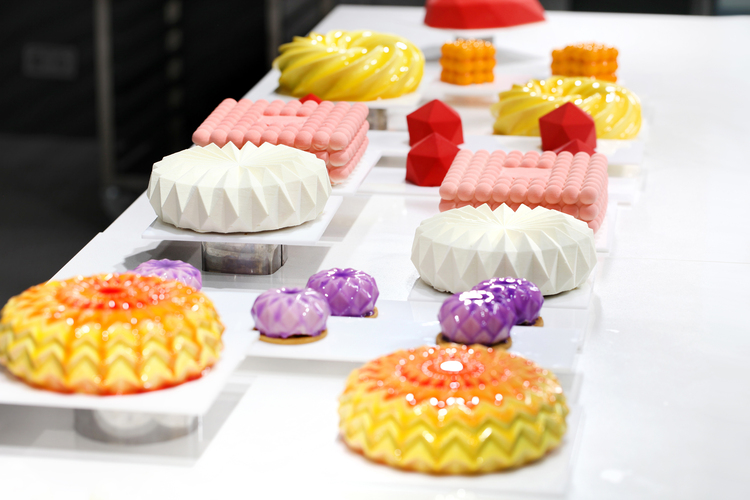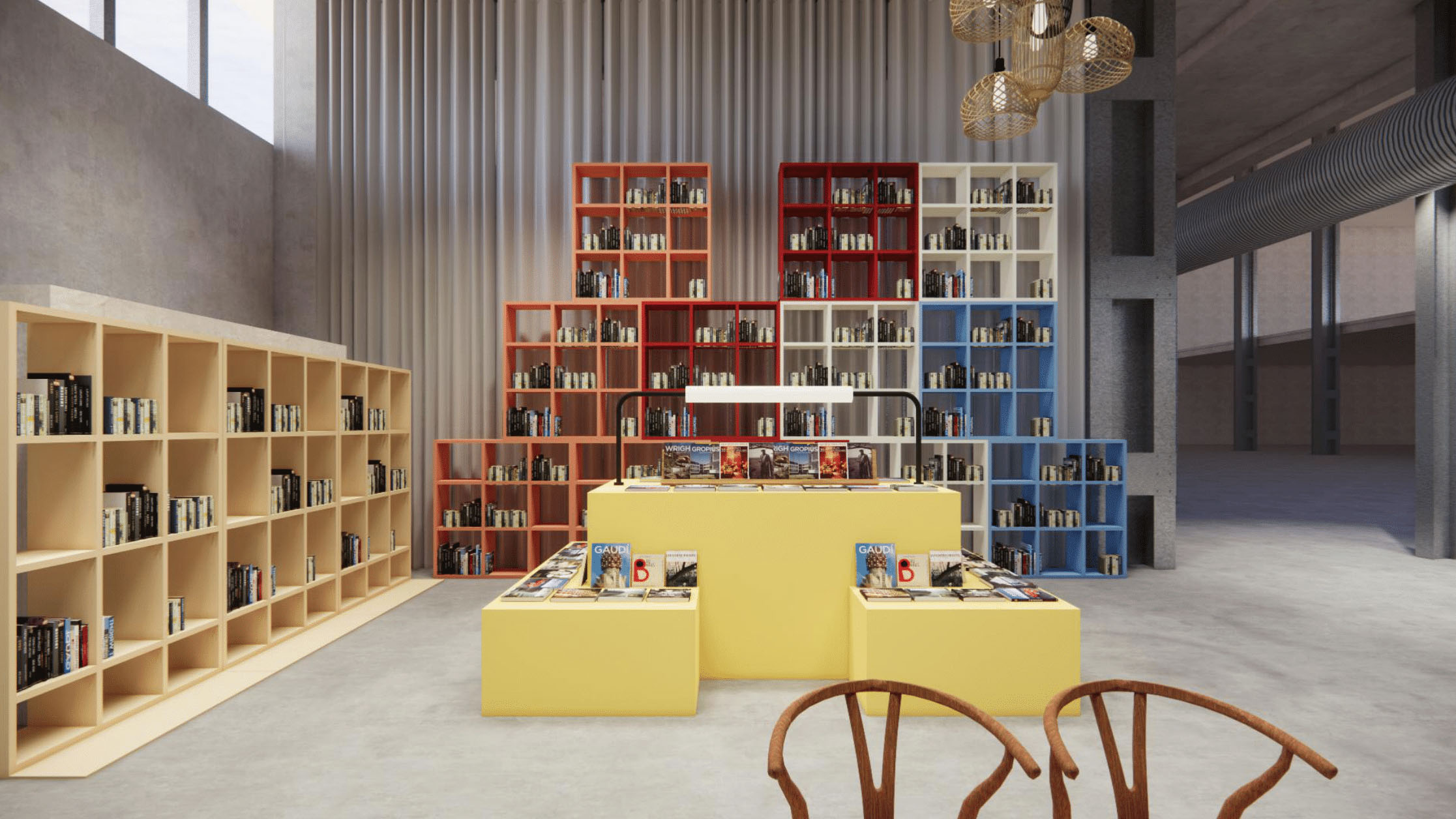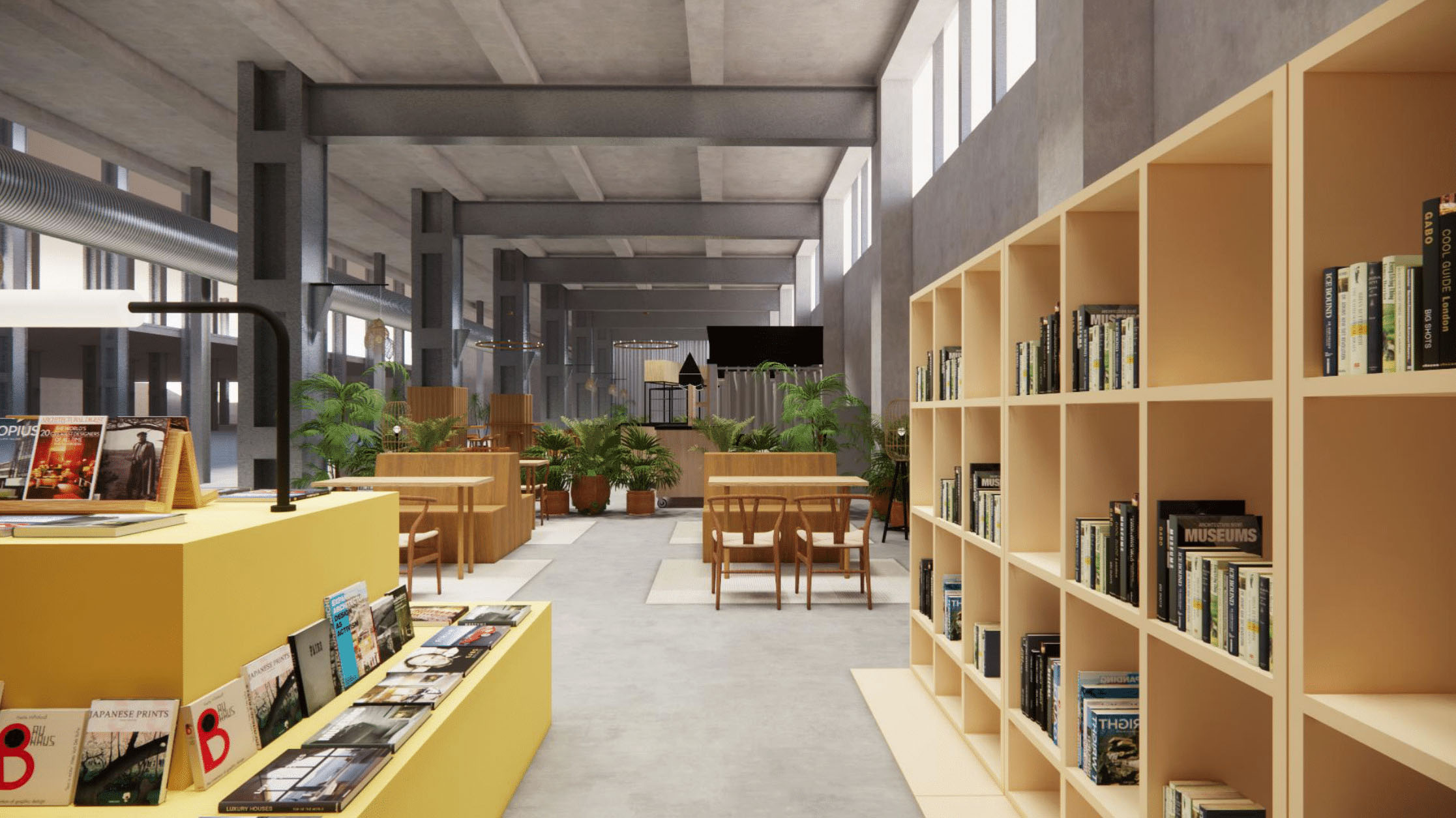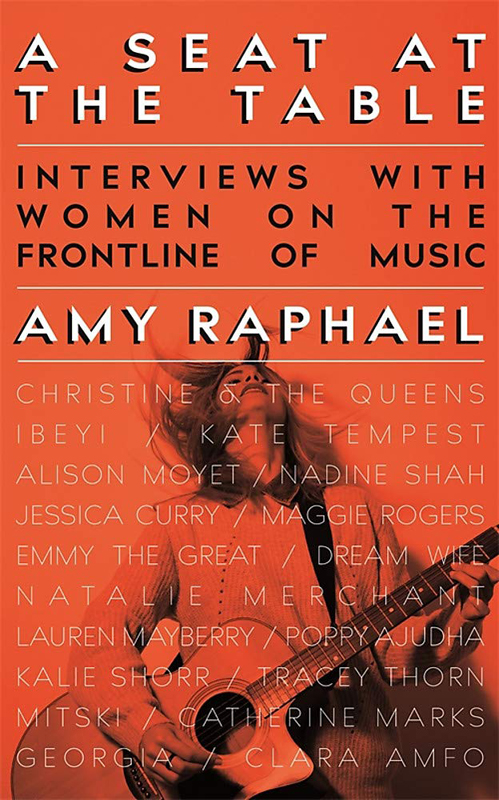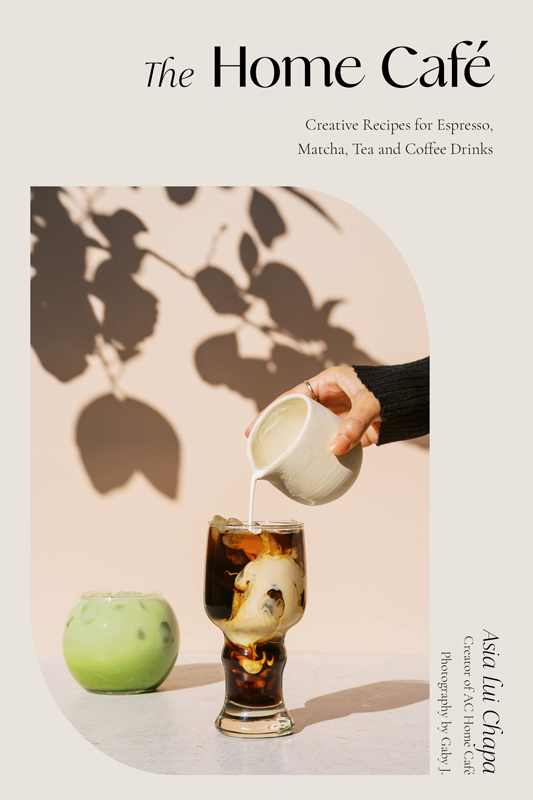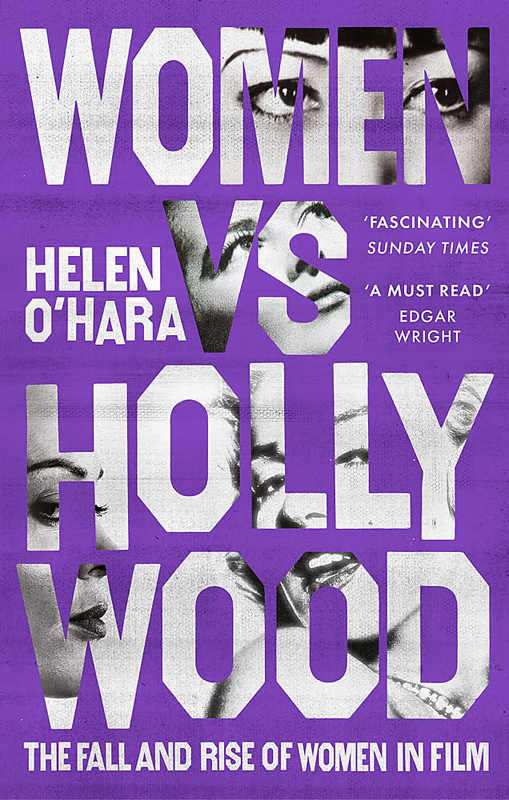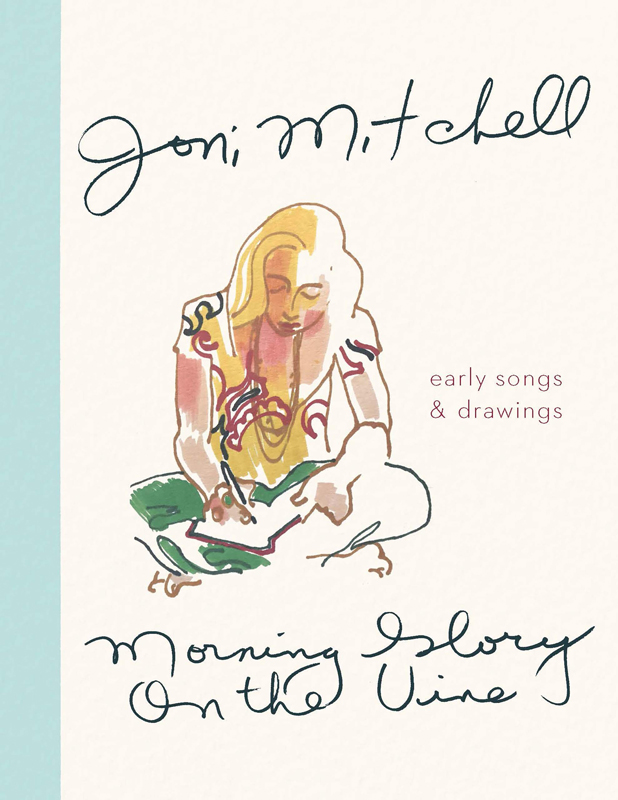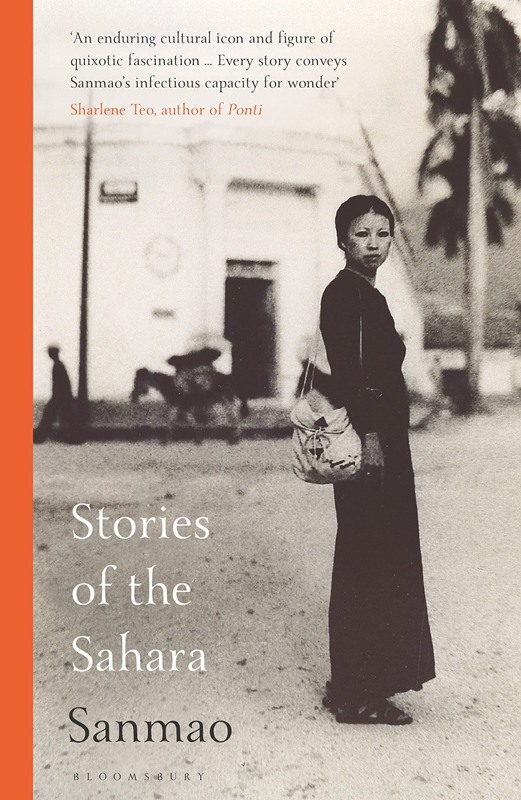 Eyes On ...
‍An art lane recognising the work of artists poised for creative greatness: Alison M. Low, Geraldine Lim, Quinatasya, The Hydrogen Explorer, and Wondebra Loh.
‍
We also have a special exhibition dedicated to the 20-year-career of Kelley Cheng: editor, writer, curator, spatial design, graphic design, video director, interactive designer, educator, and even F&B and art gallery owner. The founder and creative director of The Press Room, her creations have made its mark on the collective evolution of the nation's graphic design scene and also cemented her status in the international design jury circuit.

Allison M. Low

Allison M. Low is an artist working primarily in the field of drawing and painting, which extends to multi-media installations, murals, digital-projections and animations.
‍
@allisonmlow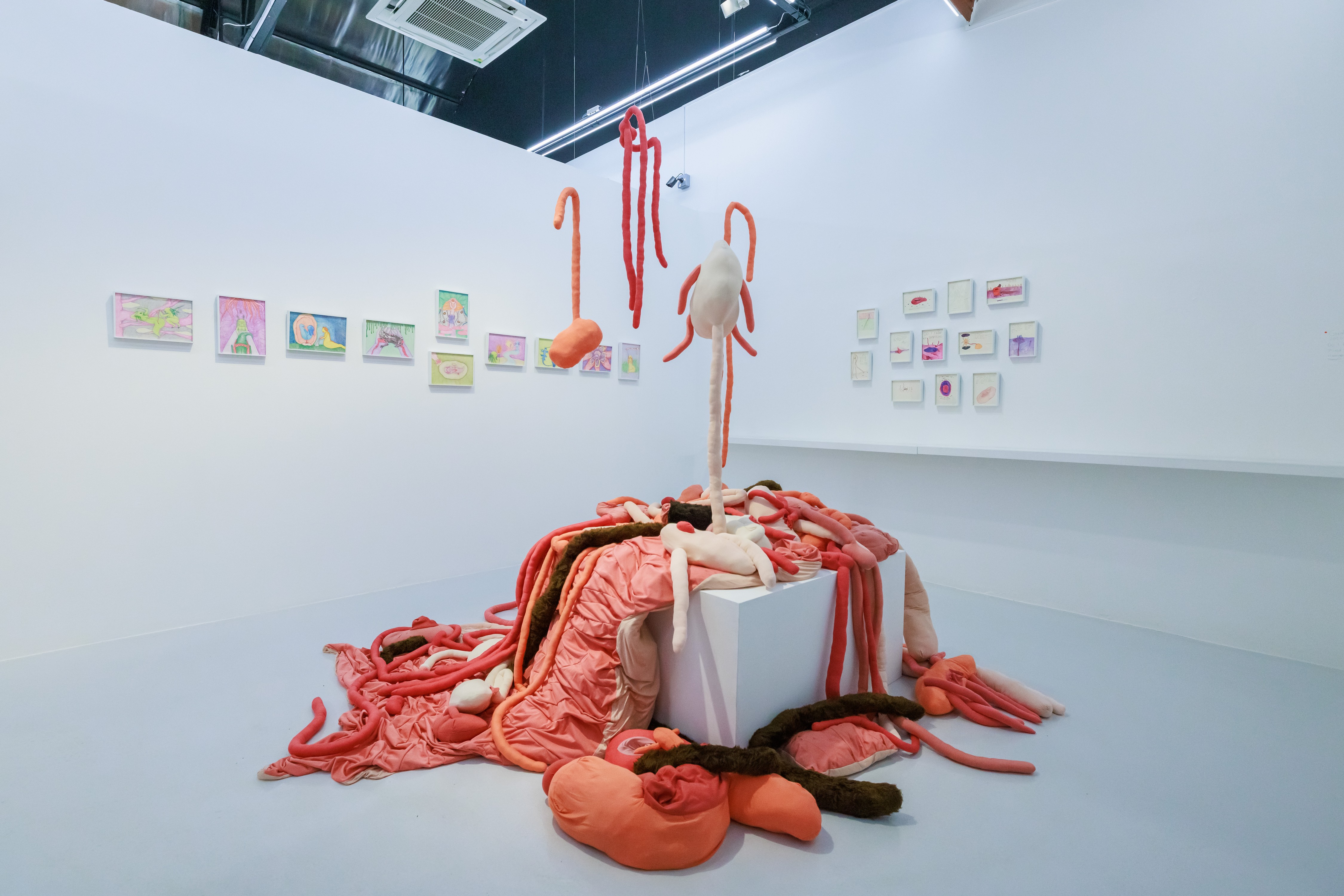 Geraldine Lim

A soft sculptor who is interested in the psychological context of social alienation and the threats of the non-conforming and the strange.
‍
@gerald_dinner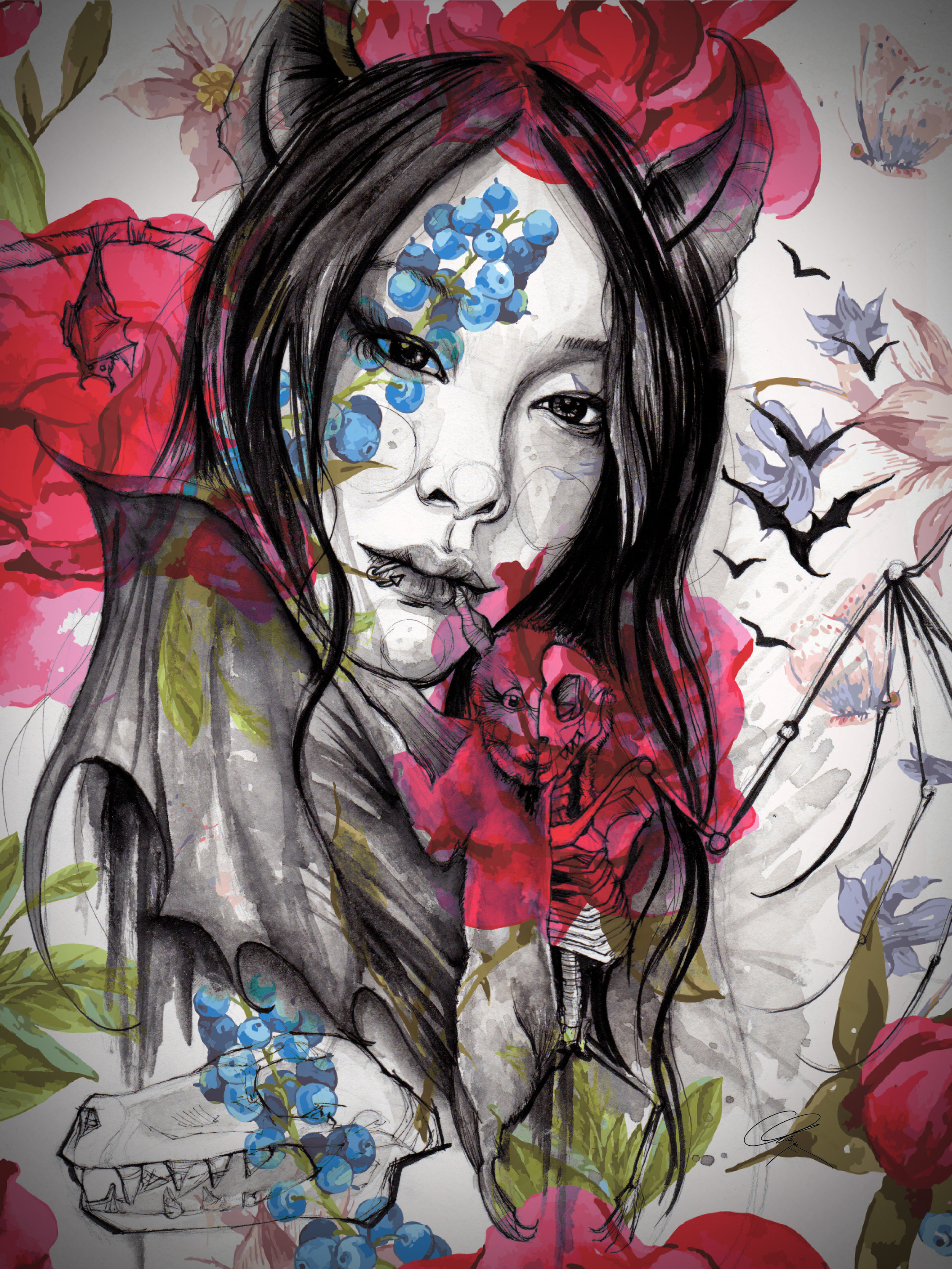 Quinatasya
An award-winning multidisciplinary artist who creates neuroanatomical structures, human figures and living species in various mediums.
‍
@quinatasya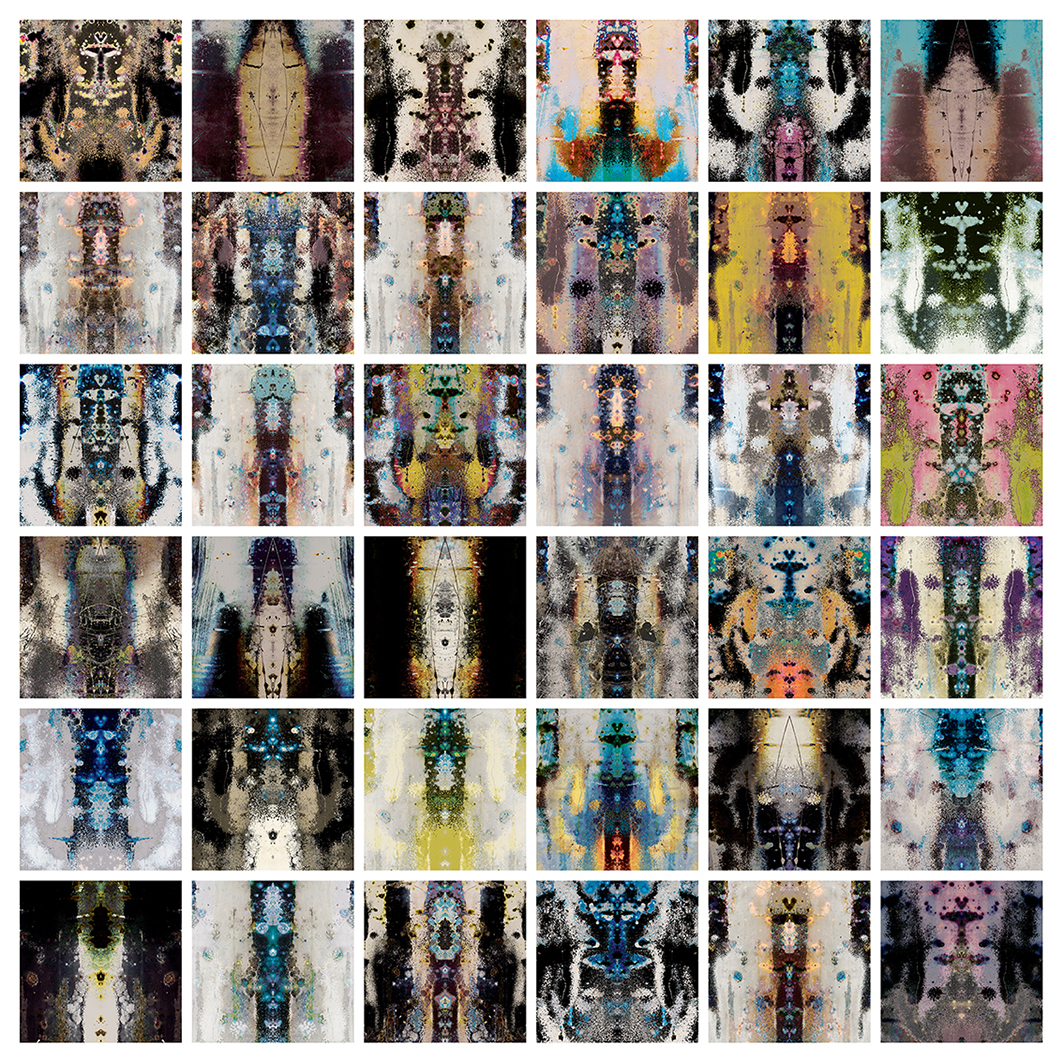 The Hydrogen Explorer

The Hydrogen Explorer, an architect turned interdisciplinary artist who is preoccupied with a few disparate pursuits: found objects, narratives, methodologies, and the digital medium.
‍
@hydrogenexplorer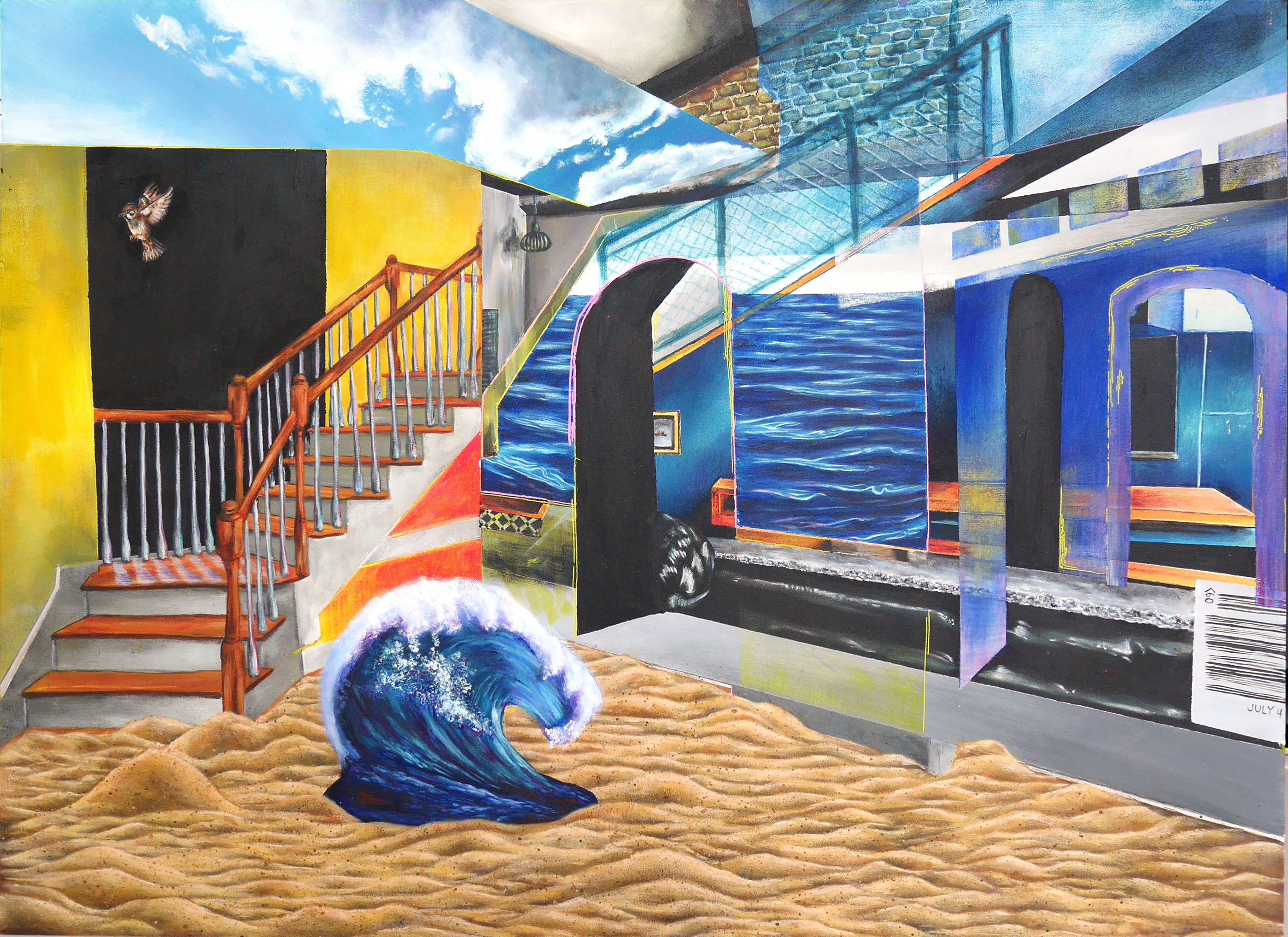 Wondebra Loh
A rat-loving (literally!) artist-designer who finds relief in making art.
‍
@brabraratmama

The Nest Club Sessions
‍Especially for party devotees, a pre-festival DJ night run by women who are changing Singapore's DJ game. Presenting a duo of new and seasoned female DJs – AYA, a rising star in the scene for her hypnotic, high-energy sets and Ej Missy, a veteran who blurs the line between uplifting house grooves and deep, dark techno beats.

Due to unforeseen circumstances, Kylie Nicole will not be performing as part of our Nest Club Sessions on 24 February (Friday). Ej Missy and AYA will be playing expanded sets at 9pm and 11pm respectively.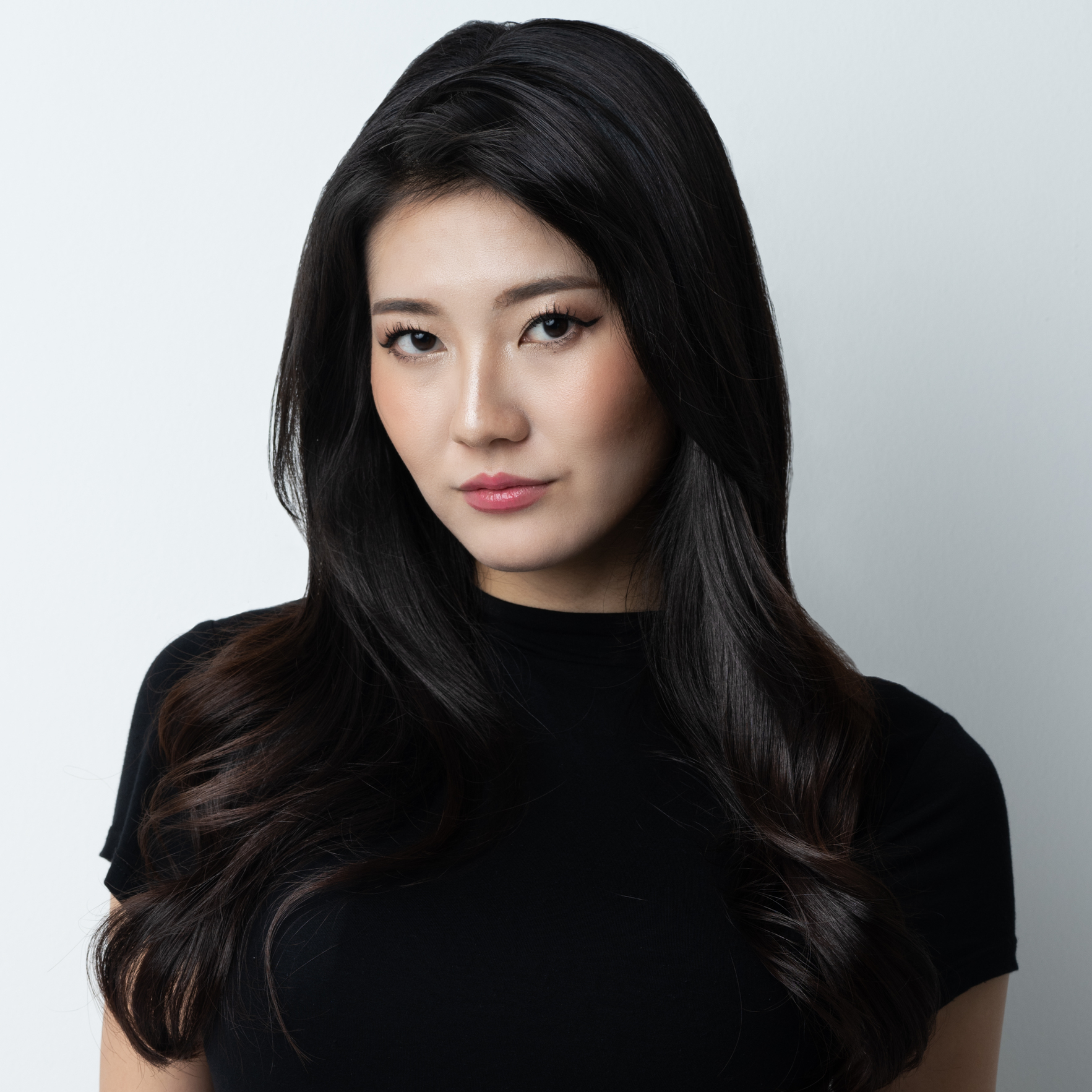 aya

Vibrating with high energy, AYA serves a melting pot of hard, uplifting grooves and dark, hypnotic sounds. Her way of musical expression naturally shapes the versatile storytelling journey of her sets. Citing Daria Kolosova, Donato Dozzy & Psykovsky as her influences, AYA's innovative approach to blending entrancing melodies with hard-hitting beats creates a magical experience on the dance floor.
‍
@a_y_a_n_o._ | Soundcloud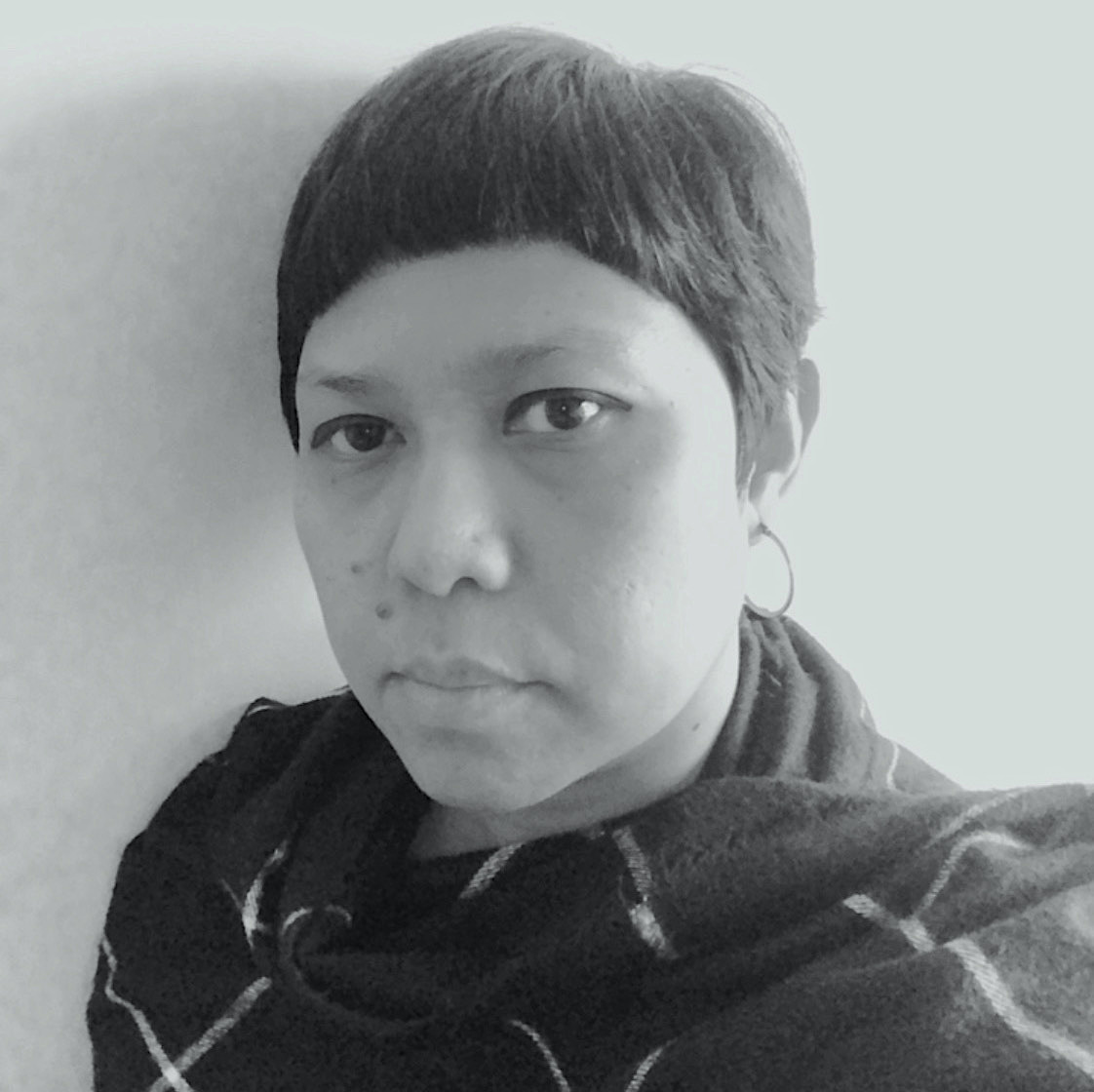 Ej Missy
Recognised as a driving force in the Singapore electronic dance scene, Ej has held multiple back-end roles as a promoter, marketer and DJ booker. With melody as the key always, she blurs the lines between uplifting house grooves and deep, and hypnotic techno beats.
‍
@ejmissy | Soundcloud

Festival Details:
Venue: Pasir Panjang Power Station
Address: 27 Pasir Panjang Road, S117537
https://24owls.sg/getting-here
‍
21-23 February, Tuesday-Thursday
5pm to 11pm
24 February, Friday
5pm to late
– $35 per night

Ticket price includes:
- One film ticket for The Best Seats In The House
- One entry ticket to Sweet Somethings, EYES on…
- (Only on Feb 24) One entry ticket to The Nest Club Sessions

Concert day:
25 February, Saturday
12pm to late

Ticket categories:
A – Why Wait? $85 (now till 31 January)
B – The Time Is Right $105 (1-25 February)
C – You Made It! $125 (at the door)

When is The Alex Blake Charlie Sessions?
It's not just one day, but five exciting days. Keep your dates free from Tuesday to Saturday, 21-25 February 2023.
5pm to 11pm from 21-23 February.
5pm to late on 24 February.
12pm on 25 February. Prepare yourself for a full day of music, food, drinks and activities still late on Sat.
Where is it taking place?
Make your way to Pasir Panjang Power Station A, at 27 Pasir Panjang Road, Singapore 117537.
We strongly encourage the use of public transportation.

Bus: A short 10-minute walk to Pasir Panjang Power Station.
Closest bus stops: Mapletree Business City, Labrador Park Station, Pasir Panjang Centre, Labrador Park Station.
Train: Labrador Park MRT Station (CC27). Take Exit A, and it's a 10-minute walk to Pasir Panjang Power Station.
Taxi / Private Hire Car: Input "27 Pasir Panjang Road" as your destination.
Car: Strictly NO parking allowed at Pasir Panjang Power Station.  Nearest Car Parks: Mapletree / Alexandra Retail Centre.

Please refer to GETTING THERE.
Who's playing at The Alex Blake Charlie Sessions?
It'll be a strong female-centric line-up.
We will be releasing more info on artists' performance schedule and event map closer to the Event. So sign up to our mailing list and follow us on our social media platforms @24owlssg to be the first to know!
Will tickets be available for sale at the gate on the day?
Yes, door sales will be at $125 per ticket (subject to availability) for the concert on Saturday (25 Feb).
‍
However, make sure you get your concert ticket in advance, as the event may sell out prior to event day! Best thing is, there is the irresistible January Why Wait? at only $85, and the February The Time Is Right price of $105.

The festival will also present on weeknights an array of multi-disciplinary delights, ranging from exclusive film screenings to a curated book café to a dessert bar. On Friday (24 Feb) night, there will be a club night too for those who want to let their hair down. Get tickets at only $35 per night for 21-24 February.
Tickets cannot be replaced for any reason, so don't lose them. Treat your ticket like cash!
I have a question about tickets. Who should I contact?
Please contact ticketing agent HAPZ at hello@hapz.com.
Is there an age restriction?
To maximise your enjoyment, the festival is curated for those aged 13+ and above. Parental guidance is advised for anyone below 13.

Please adhere to age restrictions of film rating for the films to be screened from Feb 21-24.

We reserve the right to deny entry without refund to any persons not complying with the above conditions.
What forms of identification do you accept?
We accept the following forms of valid photo IDs: NRIC / Passport / Work Permit / S Pass / Employment Pass / Student Pass / Dependent Pass.

You may produce a photocopy or digital copy of your valid photo ID, as long as it is valid as of the Event Date.

The photo ID needs to be presented as proof of age to enter the Event, and to purchase or consume alcohol. You may be required to produce such proof at any time during the Event. We reserve the right to evict/deny entry without refund to any persons not complying with the above conditions.

The Event T&Cs apply to everyone attending the festival.
Can I exit and re-enter the Event?
Unfortunately, there won't be re-entry once you exit. Don't worry, the Festival is well stocked with food and drinks, and we are equipped with sufficient washrooms, first aid station and other necessary amenities on site.
What happens if it rains on the day?
The Alex Blake Charlie Sessions will take place rain or shine.
Can I bring my own food and/or drinks to the Event?
No food and/or drinks are allowed to be brought in. We're licensed to sell food and drinks at the Festival, and all your culinary needs will be gladly satisfied. Oh, you may bring unsealed and empty reusable water bottles (no glass or metallic ones, thank you) into the venue.

For your security, please understand all bags will be searched.

If you'd like to buy or consume alcohol, remember you must have valid photo ID as proof of age. You must be of legal age (18 years old and above).

Those under the age of 18 may be asked to wear a different wristband for identification at all times. If you are found supplying or buying alcohol for a minor, you will be evicted from the Event and may be referred to police.
What kind of cameras & recording devices can I bring with me?
Only your mobile phone please! No cameras or recording devices of any kind are permitted without formal media accreditation.
Sorry, guys, footwear is compulsory. Slippers and sandals are fine, but we highly recommend covered footwear!
ATM cash withdrawal machines are not available at the Event. As there is strictly no re-entry to the Event, so do make sure you have enough cash on hand or bring your debit or credit card for F&B purchases.
Are there lockers at the Event?
Limited coin-operated lockers are available, but we recommend you pack light.  Please refer to "What Should I Bring?" for a list of prohibited items. Leave your heirlooms, umbrellas, professional photography and videography devices at home please.
Can I smoke or vape at the Event?
Smoking is strictly prohibited, except within the designated smoking areas.
The use of e-cigarettes and other forms of vaporisers is strictly not allowed. Anyone caught vaping by the authorities will be fully responsible for the penalty imposed.
If you are found supplying, consuming or in possession of illicit/illegal drugs (drugs), or any substance which the Promoter believes is drugs,  you will be removed from the Event Venue,  your Event Ticket will be cancelled, without refund and you will be referred to the Police for further action.  Promoter reserves the right, with your consent, to detain you before handling you over to the Police.  You hereby waive any and/or all rights or claims against Promoter, or any of its representative or staff should you be detained.
Are there first aid stations?
If you're not feeling well (we hope not!), there will be first aid station with medics at the Event, located near the box office.
Where do I report any lost or found articles?
Found: Please take any found items to our front-of-house staff at the main entrance's Box Office.

Lost: Misplaced something? Check with our Event front-of-house staff on the day itself. Alternatively, e-mail hello@24owls.sg and we will do our very best to help you.
Any disability access & facilities?
The venue is mostly wheelchair-friendly with barrier-free routes, except for some short flights of stairs at selected areas. If you require assistance, please e-mail us before the Event at hello@24owls.sg.  Wheelchair access portable loo is available onsite.
Are there restricted capacities and/or restricted access at the Event?
There may be restricted capacities and restricted access at some of the stages, or locations within the venue. Once the maximum capacity is reached, no further admissions will be allowed. The Promoter reserves the right to make any area/s accessible only to persons aged 18 years and older (due to mature content or any other reason). The purchase/holding of a valid Event Ticket will not guarantee admission to these areas.
Bring:
- Your event ticket/s
- Valid photo identification (ID)
- Cash and debit/credit card(s)
- Mobile phone (No cameras allowed)
- Empty and unsealed reusable water bottle (no glass or metal)
- Good vibes

Don't Bring:
- Alcohol/ drugs / illegal substances
- Food & beverages
- Cameras and photography equipment of any kind (analogue and/or digital)
- Audio and/or video recording devices of any kind (including GoPro and similar)
- Monopods, tripods or attachment sticks (selfie sticks)
- Umbrellas of any kind (classic, foldable, automatic umbrellas)
- Chairs (folding, portable, camping) or any other furniture
- Ice chest and coolers of any kind
- Drones or any other remote flying devices
- Flammable substances, fires or open flames of any kind (flares, fireworks, sparklers or fire twirling equipment)
- Glass / metal containers or cans
- Instruments, sound systems or amplifiers of any kind
- Laser lights or pens
- Pets (except service dogs)
- Anything studded or spiked (belts, chains, wristbands)
- Transportation (personal or otherwise) of any kind (skateboards, scooters, wagons, carts, rollerblades, roller skates, segways, quad-bikes, bicycles, hoverboards, self-balancing scooters or any personal motorised vehicles)
- Weapons of any kind (poles, rackets, "selfie" sticks, sticks, tripods)
- Unauthorised solicitation materials (handbills, flyers, stickers, beach balls, giveaways, samples)
- Any other item deemed by Event staff (in our discretion) to be dangerous, offensive or potentially dangerous
General Enquiries: hello@24owls.sg
Ticketing: hello@hapz.com
If you wish to apply for media accreditation, please email press@24owls.sg. You will be advised in due course if your application has been approved. Media Accreditation tickets are extremely limited and we strongly advise you to purchase a ticket if you don't want to miss out on the Event. Please note we are unable to accredit student or freelance journalists.
We love good food! If you'd like to apply to be a food vendor at our Event, e-mail us at hello@24owls.sg.
Your ticket to The Alex Blake Charlie Sessions II (Event) is sold or given, and admission to the Event is granted, on the express condition that you are bound by these Event T&Cs, and any other rules, regulations and directions, as issued by the Promoter, from time to time, whether after the issuance of this Ticket, prior to the Event, and during the Event.