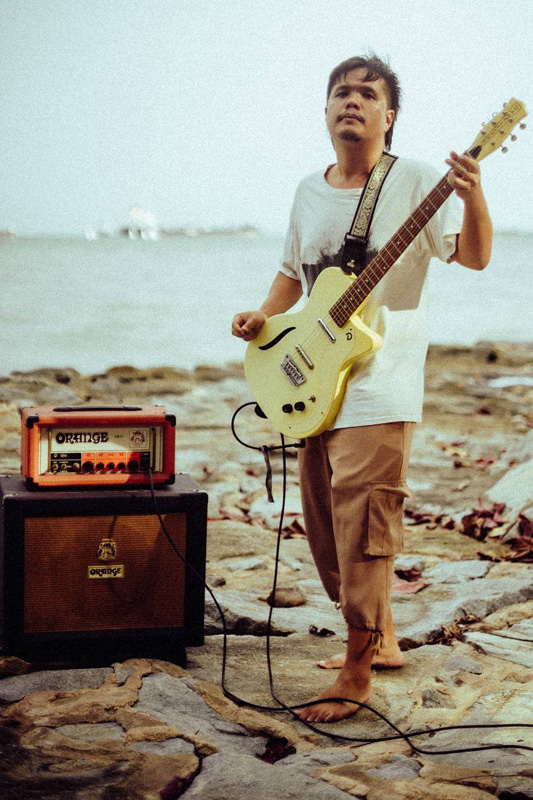 Rudi Osman
Rudi Osman is a semi-improv electric guitarist from the Singapore heavy music scene, where he emerged in 2003 as a founding member of post-hardcore stalwarts A Vacant Affair, who toured the region and released their debut album Reasons To Leave in 2008. As a solo instrumental act, Rudi combines elements of ambient, glitch and post-rock with a
deep interest in meditation to carve tones of dissonance, noise, stillness, rest and contemplation. His last show was with butoh performer Xue for Drifters (2021), a fiery, doom-laden, post-apocalyptic piece slathered in electric guitar distortion. Rudi hopes to heal others, and in turn himself, by offering listeners the thrill of an amplified rock concert while paying respect to subtle nuances of the human condition.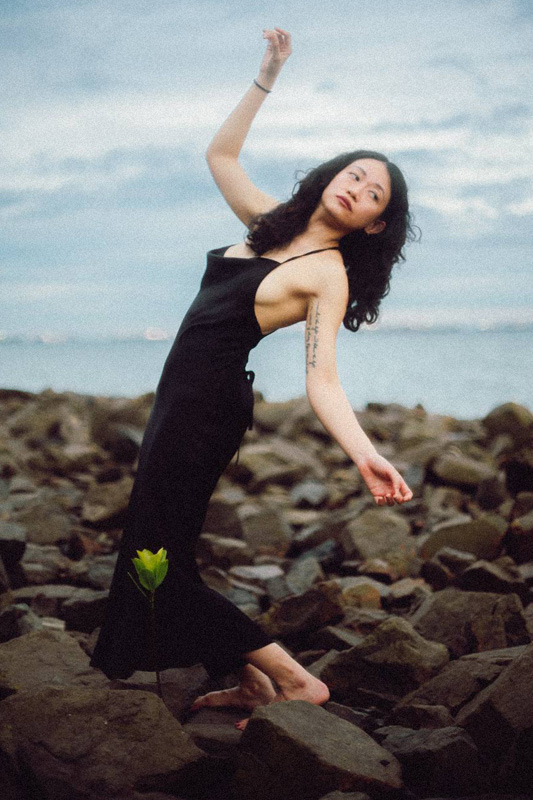 Sonia Kwek
Sonia's practice is rooted in working from, with and through the material/ity of the body. Her works unfold through performance, movement, installation, visual poetry and experiential experiments, often with elements of the participatory and perishable. Interested in corporeal sensualities and the potency of kinesics, Sonia seeks to create
intimate encounters and visceral experiences to express the ineffable. Sonia also actively collaborates with others in their projects, as a performer, facilitator, producer, and dramaturge/researcher.

Sonia trained at the Intercultural Theatre Institute and holds a Bachelor of Creative Industries with Distinction from Queensland University of Technology. Currently, she is a member and coordinator of experimental arts group Emergency Stairs' Emergency Academy 2022-2024 and has been an associate artist with dance company P7:1SMA since 2018.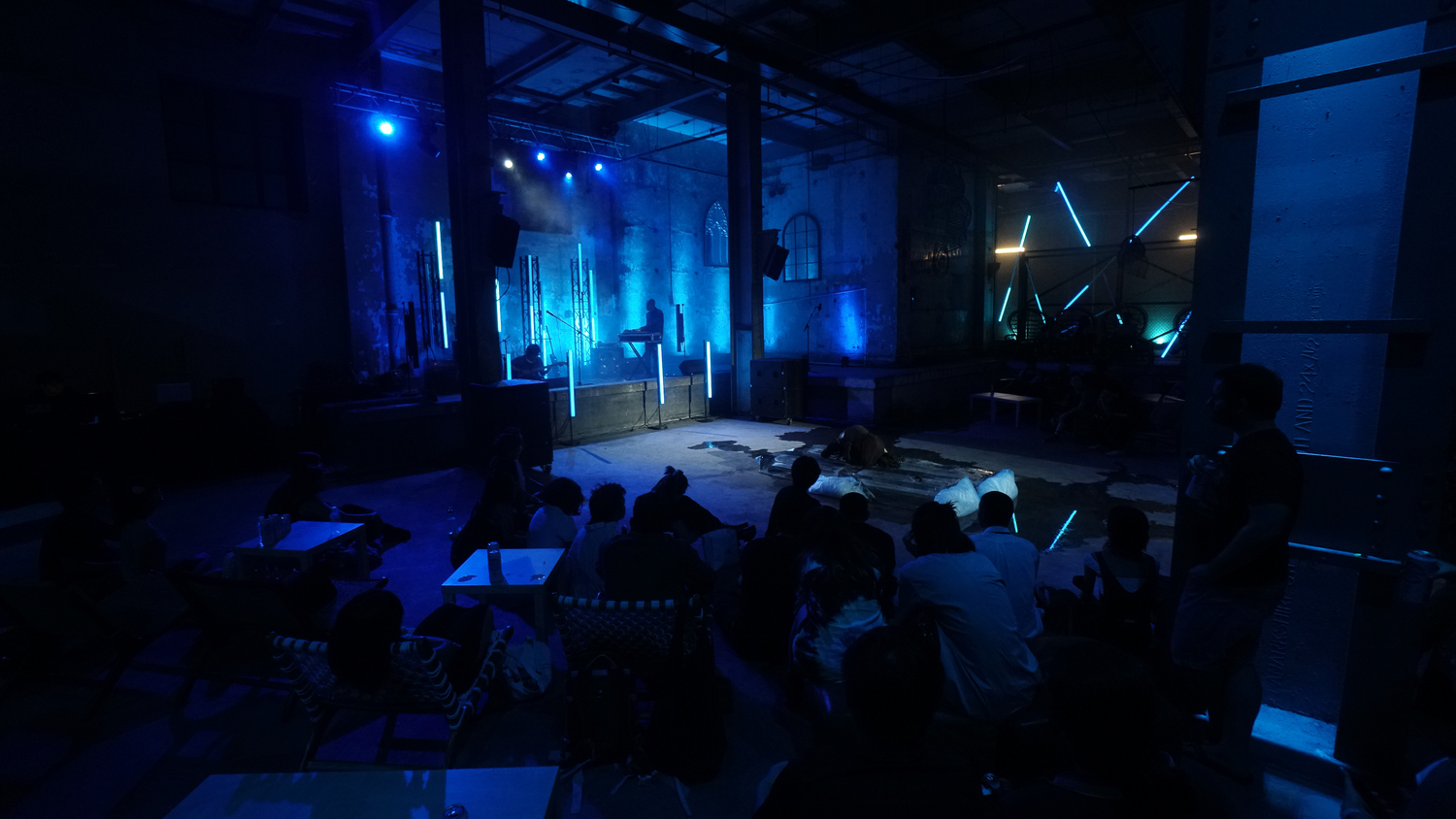 Xue
Xue is a surrogate – a conductor of clandestine realities, activated through live performance, sound collaborations and video work. A permeable body, Xue cultivates an impressionistic style of worldbuilding, in communion with movers and music makers, to conjure auto-fictive universes, as a means of enacting new mythologies as a form of critical resistance. Xue is interested in the posthuman imagination as an approach for remaking futures and interrogating the senselessness of the present.